Now that 2019 has arrived, recruiters and HR professionals should be thinking about ways to shift their focus to new and innovative techniques that will enhance their recruitment outlook. The times are a-changin', and different interviewing practices can save recruiters time and money, ultimately helping them find the best candidate faster with less hassle. Are you ready for change, or will you be left behind using outdated recruiting methods to little or no avail?

Here are some tips and best practices for staying ahead of the competition and attracting the best candidates in 2019.
Recruitment Marketing
Because of the healthy job market, companies must think of different ways to successfully recruit top talent. Applying marketing to your recruitment strategy is a necessary step to attract talent and promote your employment brand.
Not only is recruitment marketing a great way to get potential candidates aware of and interested in your company, it's a great way to promote open positions. One example might include interactive industry social media posts and blogs.
Not sure where to start? Enlist the help of your marketing team to come up with a great recruitment marketing plan for this year.
Employment Brand
In today's competitive job market, organizations have the opportunity to leverage their employment brand more than ever. Showing potential talent a positive employment brand is extremely important as 50% of candidates say they wouldn't work for a company with a bad reputation (insert Taylor Swift pun here)—even for a pay increase, according to Talent Now.
Through text-based recruiting platforms, recruiters can easily access and send employment brand collateral, such as culture videos and job descriptions, straight to the candidate's mobile phone.
As an additional bonus, recruiters are immediately notified as candidates begin engaging with the material they've sent. This not only helps recruiters get the right information to the right candidates at the right time; it also improves the candidate's experience and ability to make an informed decision about whether the job opportunity and company is a good fit for them.
Candidate and Recruiter Experience
The candidate experience should measure how candidates perceive and interact with the hiring process. It's an important part of the recruiting processes as it can easily make or break an individual's perception of a company.
If the candidate has a positive experience during his or her recruiting process, he or she will likely accept a position, stay with the company, and refer others, which ultimately helps the company save recruiting costs. If the individual has a negative candidate experience, he or she will likely drop out of the recruiting process, which will cause the company to lose money and go back to the candidate drawing board.
Much focus is placed on the candidate experience, but what about the recruiter experience?
In the New Year, companies will place an emphasis on enhancing their recruiting process and that includes finding better ways for their recruiters to interact with candidates. Recruiters often find themselves overwhelmed with the volume of candidate résumés and applications, interviews, and follow-ups, leaving room for error within the process.
That's why companies are turning to automated software, bot technology, and preloaded templates to reduce stress. With the added help, recruiters and HR professionals can cultivate a better workplace environment, in turn creating a better experience for all.
Social Media
In a hyper-connected digital world, social media usage is still growing strong among today's talent generations. According to a Pew Research Center study, 88% of 18- to 29-year-olds and 78% of those aged 30 to 49 indicate they use some form of social media. These statistics depict the importance of thinking outside of the box and posting new job openings to social media sites, such as LinkedIn®, Facebook, and Twitter.
Automated Software
More than half of talent acquisition leaders say the hardest part of recruitment is identifying the right candidates from a large applicant pool and, unfortunately, that's because many of them are doing so manually. Looking into 2019, do we want to still be on that same path? Text-based recruiting software is an important tool that can help companies find, attract, and engage candidates faster, smarter, and better than ever before.
This new year is sure to be full of innovation and new technology for the recruiting and HR industry. With so many advancements, prioritizing can become overwhelming. Start slowly and implement different improvements throughout the year. The first step is meeting candidates where they are—on their phones.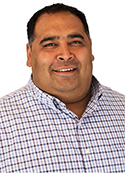 Aman Brar is CEO of Canvas, the first text-based interviewing platform that enables recruiters to screen more job candidates and market employment brands. With Canvas, companies have transformed their reach and engagement with talent by designing their recruitment strategies in a way that aligns with the communication preferences of today's workforce.

Learn how your company's current recruiting practices are helping or hurting your goal of attracting talent when you attend the session, "The Rules of Engagement for Candidate Attraction: How What You're Doing—Or Not Doing—Could Be Sabotaging Your Recruitment Efforts," at TalentCon 2019 on March 12—13, 2019, in San Antonio, Texas. Click here to learn more or to register today!