The U.S. Department of Labor (DOL) is stepping up enforcement of the limits on permissible wellness incentives. For example, Dorel Juvenile Group Inc. agreed to pay a $14,563.50 penalty and return a total of $145,635 in tobacco surcharges to employees who originally had to pay them (Acosta v. Dorel Juvenile Group, Inc., No. 1:18-cv-02993-JRS-MJD (S.D. Ind., settled Nov. 29, 2018)).
The wellness program rules issued in 2006 and amended in 2013 by the DOL and other agencies allow financial incentives (positive or negative) of up to 50 percent of coverage costs to discourage tobacco use. However, health plan participants must be offered a reasonable alternative for achieving the incentive if they are unable to quit, such as undergoing a smoking cessation program.
"This settlement recovers money for employees who were unlawfully required to pay a tobacco use surcharge without the availability of the required reasonable alternative standard or waiver," said L. Joe Rivers, Cincinnati regional director for the DOL's Employee Benefits Security Administration (EBSA), in a statement. "Employers and employees with questions on medical and other employee benefits are encouraged to reach out to EBSA for assistance and to ensure they are complying with the law."
The DOL's lawsuit, filed under the Employee Retirement Income Security Act (ERISA), covers 5 years of Dorel's wellness program operation (2013 through 2017) and 596 plan participants who paid a surcharge without indicating in writing that they were uninterested in ceasing tobacco use. Along with the monetary relief, the settlement requires Dorel to amend its wellness programs so that participants who meet a reasonable alternative standard earn the same reward as non-tobacco users, and prohibits the company from requiring a tobacco use certification more than once a year.
ChemStation
The DOL previously settled a similar lawsuit against ChemStation International, Inc. The company agreed to pay back $59,189.90 to plan participants in "excess premiums" they had been charged for failing to meet ChemStation's "healthy rewards" incentives (Acosta v. ChemStation International, Inc., No. 3:18-cv-00338 (S.D. Ohio, settled Oct. 17, 2018)).
ChemStation's program rewarded participants and their spouses for meeting specified health outcomes regarding tobacco use, body mass index, blood pressure, cholesterol, and glucose. According to the DOL's complaint, however, in 2014 and 2015 the program failed to offer an alternative standard.
Under the rules from the DOL and the U.S. Departments of Health and Human Services and the Treasury, if a health plan offers a wellness incentive based on a health factor, it must offer a reasonable alternative to individuals for whom meeting the standard is unreasonably difficult or medically inadvisable. Materials describing the wellness program must disclose that such an alternative is available.
A wellness program reward cannot exceed 30 percent of the cost of employee-only coverage under the plan, unless it is a tobacco cessation program, in which case the reward cannot exceed 50 percent. If other dependents (e.g., children or spouses) may participate in the wellness program, the reward cannot exceed 30 percent of the cost of the coverage in which the dependents are enrolled. Cost includes both the employer and employee contributions for coverage.
This 30 percent limit includes all possible wellness rewards (except tobacco cessation). For example, if your plan offers rewards for lowering cholesterol and exercising regularly, the rewards combined cannot exceed 30 percent of the cost of participant coverage under the plan. The original rules, issued in 2006 under the Health Insurance Portability and Accountability Act (HIPAA), set the limit at 20 percent, but the Affordable Care Act (ACA) raised it to 30 percent (50 percent for tobacco), and the rules were amended accordingly in 2013.
EEOC Wellness Rules Rescinded
These cases are a reminder not to forget about the longstanding HIPAA/ACA rules on wellness incentives, despite the higher recent profile of the U.S. Equal Employment Opportunity Commission's (EEOC) regulations in this area. The EEOC's own incentive limits were formally rescinded December 20 (83 Fed. Reg. 65296), in the wake of a federal court's ruling that the EEOC had not adequately justified this portion of the rules under the Americans with Disabilities Act (ADA) and Genetic Information Nondiscrimination Act (GINA).
Although the removal of the EEOC rule threatens to restore some of the prior uncertainty regarding the ADA and GINA requirements, attorney Mark Stember of Kilpatrick Townsend downplayed the potential impact. "I am here to say that the sky is not falling on wellness programs," according to a December 19 blog post from Stember, an editorial advisor to BLR's health benefits guides. "Prior to the final ADA and GINA wellness program rules, wellness program incentives existed in all shapes and sizes for decades. During that time, very few challenges were raised regarding the incentive limits under the ADA or GINA."
"If wellness program sponsors continue to satisfy the HIPAA wellness program incentive limits (on which the ADA and GINA incentive limits were based), any legal risks regarding wellness programs should not be materially increased because of the removal of the ADA and GINA incentive limits," Stember added.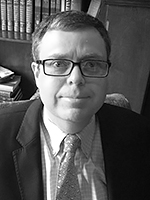 David A. Slaughter, JD, is a Senior Legal Editor for BLR's Thompson HR products, focusing on benefits compliance. Before coming to BLR, he served as editor of Thompson Information Services' (TIS) HIPAA guides, along with other writing and editing duties related to TIS' HR/benefits offerings. Mr. Slaughter received his law degree from the University of Virginia and his B.A. from Dartmouth College. He is an associate member of the Virginia State Bar.

Questions? Comments? Contact David at dslaughter@blr.com for more information on this topic.