With the new year in full swing, many companies may be looking to fill recently allotted roles. Hiring competition is expected to be fierce among employers—just last November, the increase in new jobs added to the market was double the number of people entering the labor force each month.

In an economy that currently favors job applicants, with unemployment at a record low, employers must ask, "how are we going to draw in candidates, and not only attract, but retain, the best talent?"
There is a multitude of factors to consider around the hiring process—from job postings to interview questions to onboarding processes. However, once a company has a candidate in the door, putting the right employee benefits on the negotiating table can help seal the deal.
You Don't Have to Be Google to Offer the Top Employee Benefits
The debate over employee benefits has been long-standing. Have employees come to automatically expect health insurance and stock options? Are free gym memberships and "bring your pet to work" days enough to keep employees around long term? In 2019, a few things are clear: Paid holidays, vacation days, health insurance, and 401(k)s are often employee expectations rather than benefits.
That said, to go above and beyond a candidate's expectations, you don't have to match Google's free meals or free wine Fridays. What kinds of benefits are truly helpful to current and future employees?
While personal finance planning may not sound flashy, it's useful, helpful, and actionable and can save employees from major stress down the line. As of last year, nearly two-thirds of Americans surveyed by the American Psychiatric Association said they were extremely or somewhat anxious about paying their bills, and the year before, 56% reported financial worries.
With everything from planning early to send kids to college to having a savings account that acts as a safety net in case of emergency, financial planning is something that takes place at every stage of life, not solely when planning for retirement. To attract candidates from all backgrounds and keep employees around for the long haul, companies should look to the emerging area of financial wellness plans.
Financial Wellness Plans—Providing Support Throughout Life
Not all financial wellness plans are created equal. For example, some only provide tax or retirement advice. However, the most well-rounded financial wellness plans should include two things: access to a Certified Financial Planner and complementary assets, including legal plans or identity theft protection (which are often necessary alongside financial services).
With a holistic financial plan in place, employees will feel assured that their company has their back no matter what life throws at them—and all the advice they may need is easily accessible in one place.
For example, if employees find themselves with a life-threatening illness, medical leave may not be enough. With the support of a comprehensive financial wellness plan, employees can get help figuring out how to finance their care or navigating hospital documents or estate plans. When faced with health problems, the last thing an employee wants to think about is paying bills or unpacking legal jargon.
In less stressful, albeit just as important, moments in life, financial wellness plans can support employees in other significant ways. Take sending a child off to college—this can be a process that takes years of planning. A Certified Financial Planner can help parents responsibly save money while their children are young or fill out student loan applications when that time comes. Or, newlyweds may benefit from an attorney's help with a prenuptial agreement or tax assistance with a new double-income status.
Financial wellness plans are genuinely useful to employees, helping them to tackle all of life's moments outside of work. While snacks in the office and company outings are great, these kinds of benefits may no longer be enough for HR departments looking to bring in top candidates. A financial wellness program provides practical support so that employees can do their best work in the office and live life to the fullest outside of the office.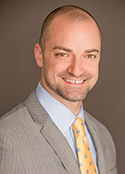 David Freedman is the General Manager of group programs at LegalZoom overseeing product, services and distribution in the commercial group, Medicare, life insurance and affinity markets. LegalZoom's flagship group offering, LifePlan is a comprehensive employee or group benefit that helps members confidently navigate the major and daily life events their families face including marriage, home purchase, childbirth, retirement and end of life planning through the right combination of legal and financial professionals and resources.
With over 20 years of product development experience in the employee benefits, technology, legal, healthcare and actuarial industries, David focuses on making sophisticated services consumer-friendly.