Managing healthcare costs has been at the top of most HR professionals' (pro) to-do lists for the better part of the past decade, as medical costs continue to rise. With the onset of 2019, the New Year presents the opportunity to make it happen. Fifty-two percent of U.S. consumers have low healthcare system literacy, according to a 2018 Accenture study—and studies have shown a direct correlation between low health literacy, poor health, and higher costs.
The solution? Take some steps to address the literacy problem head on. Now is the time to commit to educating employees on their benefits options and empowering them to make informed, cost-conscious decisions.
Like most New Year's resolutions, this is a year-round effort. Educating employees on health care and the healthcare system requires both up-front investment and ongoing support from HR—which becomes more complicated when managing today's diverse workforce. To make sure cost-saving efforts stick, HR pros can adopt these communications best practices to kick-start and sustain smarter healthcare decision-making in 2019.
Personalize Benefits Education
New Year's goals can mean starting from square one, and the same is true of educating employees on health care—HR can't simply hand employees benefits education materials and expect their healthcare literacy to improve. A 2016 PolicyGenius survey revealed that 96% of Americans couldn't define basic healthcare terms, including "deductible," "coinsurance," "copay," and "out-of-pocket maximum." This limited vocabulary means employees need help understanding the healthcare information in front of them. While carving out the time to educate employees on their benefits options may seem like a stretch with HR pros' busy schedules, it will save their teams hours and their employers money in the long run.
In addition to broader communications efforts, employers should focus on the "what's in it for me" question by layering on targeted communications. Materials focused on specific health conditions, life events, and even plan utilization can make benefits information "real" and resonate with employees and their family members. Consider, as well, providing one-on-one support during open enrollment to discuss individual needs and ensure they are selecting the right coverage. These services—often available through brokers or outside engagement firms—provide employees with a safe space to ask specific questions about their health conditions, family history, and potential life changes, such as marriage and children, that could affect their health insurance needs.
This is the ideal time to remind employees that there is no one-size-fits-all plan and that the least expensive plan on paper may not ultimately be the most cost-effective plan over time.
Other resources, such as benefits advocates, can answer questions from employees on a "just in time" basis—such as where to get care, how to get a second opinion, and how to follow the doctor's instructions. Armed with this information, employees will better understand both how to choose the plan that's right for them and how to use it to obtain the care they need. A report by PwC's Health Research Institute predicts that a key deflator of healthcare costs in 2019 will be employer-sponsored services that engage and guide employees to better quality and lower-cost care.
Make Benefits Communications Accessible
Everyone processes information differently and has preferences for how they receive that information. With all the means of communication available today, HR pros should adopt a multichannel engagement strategy to reach their audiences and keep them focused.
Demographics, geography, worksite, and work schedule—as well as the topic at hand—all affect which channels are most appropriate for which messages. Different generations have varying levels of comfort with online access to content. For example, road warriors are likely not the best target for print materials mailed home. In this case, explanations of how to use a website to compare prescription drug costs might be best handled through an online recorded demonstration. HR should make use of as many options as makes sense for your audience—SMS text messages, mobile apps, e-mails, direct mail, webcasts, posters, and brochures. It's a truism—for good reason—that a message needs to be repeated multiple times for it to "stick" in the target audience's brains. Using multiple channels helps keep that messaging fresh and increases the likelihood that it will register with your audience.
Although much-maligned, summary plan descriptions (SPDs) remain the best source for information about how each benefit plan works, what is covered, and the participant's rights and responsibilities. As such, they present a great opportunity to enhance and simplify benefits communications. Invest the time to make these traditionally dense, difficult-to-digest documents more appealing by adding charts, callout boxes, or even icons. Rewrite them (especially if they haven't been touched in a while or were cobbled together by different authors over the years) to make them more consistent and conversational in tone and more intuitive to navigate. Consider converting your SPDs into digital, Internet-accessible documents that employees can access through a URL anytime, anywhere. This accessibility will be critical as more employees are predicted to work remotely in the next few years.
Increasingly, employers are investigating interactive SPDs, enabling employees to easily link to forms, definitions, external URLs, and even video clips providing more explanation of key concepts. And, by adding a data analytics component, HR can track the number of views, which sections employees visit most, and which terms are most often searched on—enabling HR to analyze engagement and pinpoint employees' knowledge gaps about their benefit options to fuel more personalized communication plans and materials. By delivering better access to more user-friendly resources, HR can encourage ongoing employee engagement year-round.
Teach Employees to "Shop" for Health Care
Once employees have a better understanding of their health plans, HR teams still need to ensure they use their benefits in the most cost-effective way. More than one-third of consumers do not research costs at all before a medical visit (compared to the 81% that compare prices before buying appliances, electronics, or jewelry). HR needs to make sure employees realize that medical products, procedures, and services do not come at a fixed price. In fact, the same treatment can vary by thousands of dollars across providers, or even among doctors within the same hospital. For employees concerned about being able to afford the care or medications they need—even with insurance—learning how to find a better price without compromising quality can be a game changer.
HR pros have multiple options to help employees learn to "shop" for health care. Minimally, employers can direct employees to free online tools, such as:
FairHealth—an online database that provides a rough estimate of pricing for healthcare services
Health-plan-compare.com—a free calculator to compare health insurance plans, whether from the marketplace or an employer
wellrx.com and GoodRx.com—prescription drug comparison sites that allow consumers to shop by ZIP code and often offer their own discount programs or coupons
For more detailed and specific cost comparisons, consider offering transparency services. Employees and their family members can weigh their options through cost-comparison reports, which show multiple provider options, along with associated quality and cost data.
Fifty-nine percent of Americans who have compared prices have chosen a less expensive doctor, hospital, medical test, or treatment—a practice that results in cost savings for both the employee and the employer.
The New Year is a perfect opportunity to rethink how to manage employer-sponsored healthcare costs. With a comprehensive benefits education program, you can empower employees to make smarter healthcare choices and support themselves through the benefits process. Embracing this opportunity in 2019 will not only help HR to optimize employers' healthcare investments and spending but also equip employees with life-long decision-making skills.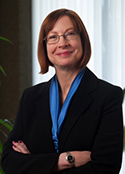 Kim Buckey is DirectPath's key advisor and senior subject matter expert on new and evolving compliance issues that affect employers as a result of the Affordable Care Act. Kim, who founded and directs the DirectPath compliance communications team, works closely with sales, explores the potential impact on customer segments to develop new products and services to support current and anticipated needs.Kim has more than 40 years of communications experience, 35 of which focus on the delivery of compliance communications for health/welfare and qualified (savings/pensions) plans. Kim's team provides strategy, review and analysis, content development and management services for employers, providing guidance on new mandates like the required Summary of Benefits and Coverage (SBC) and the growing trend of Medicare Advantage and its required compliance documents.