This past year the United States unemployment rate sank to the lowest it's been since 1969, holding at only 3.7%. This is also the eighth consecutive year that jobs have been added to the economy and wages have increased. Clearly, a rate of low unemployment is positive for the job market and U.S. economy as a whole, but it does present some unique challenges for employers within small- and medium-sized businesses.

For example, recruiting and hiring top talent becomes especially complicated. Applicants have more choices than ever before within their job search, and many are often attracted to the well-known, enterprise businesses of the world.
How can smaller businesses set themselves apart in such a competitive hiring landscape? Check out these tips to help attract and retain top candidates with today's record low unemployment rate.
1. Lean on Company Culture Initiatives
The job search has become flexible for applicants. More interviews, opportunities, and offers are coming in, and the days of panic about the job market are a thing of the past. While candidates can take a breath and relax, employers need to find ways to differentiate themselves from the competition in order to attract top talent.
Well, there's one main attribute today's job applicants are looking for in an employer: a positive company culture. In fact, 82% of candidates feel that a strong company culture is a competitive advantage for a business. Leveraging assets and company culture initiatives during the recruiting and hiring process is a recipe for success.
For example, if a company offers a specific type of flexible work schedule or even a wellness program, this should all be communicated during the application process and even within job descriptions. Communicating the culture will peak the interest of applicants and help retain current employees.
2. Don't Drop the Ball on Communication
Who doesn't love frequent communication during the hiring process? Everyone experiences a sense of worry or anxiety if he or she doesn't receive a text or call back for long periods of time, and eventually, all conversation is lost.
This is the same scenario that happens for applicants during the hiring process. When applicants don't receive updates about their status, they will often move on in the job search. The moment an application arrives, a potential new hire—and relationship—are formed, making it important for employers to communicate frequently and transparently.
For example, following up within a few days of an application submission or interview will help to establish a positive reputation as an employer. This is true even if you're simply letting the candidate know he or she isn't a good fit for the position.
Another way to ensure connection with applicants is by communicating using channels which are most popular to them. For example, the open rate for e-mails is 30% while 97% of text messages are opened within 15 minutes, especially with younger generations.
Knowing the demographics of your applicant base and using options that most appeal to these potential new hires will help improve communication.
3. Keep It Simple
Everyone has had the experience of starting an online job application only to quit halfway through because they're sick of answering the same questions a million different ways. In fact, 60% of applicants share this experience and drop out of the process due to the application's length or complexity.
That's more than half of potential candidates lost due to something that's an easy fix. Employers should create a streamlined application and hiring process from the start. For example, having applicants send a résumé, cover letter, and references to human resources, or through a quick apply option will reduce the time it takes to submit as well as eliminate the need for the hiring team to review multiple, similar documents.
Despite the fact that the unemployment rate is presenting some challenges during hiring, there are ways for businesses to set themselves apart. By communicating frequently, advertising company culture, and streamlining the process, jobseekers will be more likely to submit an application and stay engaged throughout the process.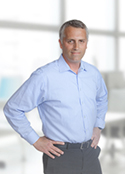 Jason Carney, WorkSmart Systems HR Director, joined WorkSmart Systems in 2007. He has extensive knowledge in all aspects of HR, through his nearly 20 years of experience in industries such as finance, staffing, and technology. Jason holds a B.S. in Business Management/Human Resource Management from the Indiana University Kelley School of Business, and is a Senior Professional in Human Resources (SPHR).