In an effort to understand the top skills companies are looking for in prospective candidates this year, LinkedIn conducted a massive analysis of hundreds of thousands of job posts. As it turns out, employers are looking far beyond soft and technical skills when searching for new talent.
LinkedIn found that the most in-demand skill sets rely on creativity. Commonly seen as a natural born talent rather than a developed skill, many employers still assume that creativity is an abstract ability you either have or don't have. The truth is that creativity can be learned, but businesses must take an active role in fostering creative abilities in their workforce.
As automation continues to threaten the job stability of millions, it's critical that corporate training is quickly revamped with adaptability and creativity at the forefront. Succeeding involves investing in the right training programs that allow employees to "color outside the lines."
Technical Skills Training Is Obsolete in the Age of Automation
Training for creativity relies on a format that encourages learners to literally take creative license when approaching learning. This means abandoning outdated training process such as instructor-led classes, one-size-fits-all learning programs, and overly structured career development strategies. This approach not only assumes that all employees have the same learning style but also typically focuses this type of training on technical skills development rather than the critical thinking skills needed for creative projects.
Instead, artificial intelligence (AI)-powered training programs can anticipate gaps in employees' skill sets and guide them toward training courses that develop much more than basic technical skill sets. Leveraging these types of learning tools also allows learners to customize their process based on their individual preferences and allows them to feel more engaged in the learning process.
This type of buy-in is critical for the success of creativity-focused programs, as these types of initiatives will require more time and effort for the employee. How employees prefer to visually consume training, the pace at which they learn best, and where and when they want to participate in training are all factors that AI-enabled learning tools take into consideration to make learning meaningful. Within this format, learners are encouraged to embrace their individual preferences and also their creativity.
Fostering Creativity Organically in the Workplace
Encouraging creative thinking cannot be forced via the traditional training formats mentioned previously. Instead, inspiring employees to think creatively relies on a company's ability to offer organic opportunities for collaboration. For example, creating settings where employees can brainstorm, have focus groups, and ask questions is critical to ensuring a future culture of adaptability.
With the appropriate training tools, businesses can encourage and support these types of internal connections and opportunities for continued education. Creating a shared platform where employees can participate in peer reviews, or even tap colleagues in sister offices for guidance, helps establish an environment of social learning that supports a constant exchange of ideas.
Furthermore, leveraging digital training tools allows businesses to track employee progress and sentiment along the way. This enables businesses to better understand the learning formats that are resonating, along with any adjustments that must be made.
What We Can Learn from Millennials
To understand how to train for creativity, look at the preferences of Millennials. Beyond the fact that they make up the largest portion of the workforce, Millennials want opportunities to learn at work. In fact, 35% of Millennials indicate a good training and development program as the most desirable quality in a workplace. Attracting and retaining modern workers, which consist primarily of this generation, requires companies to provide continued opportunities for learning that can be personalized and are available on demand.
Millennials are accustomed to easily accessing information through their phones, tablets, and computers. Offering on-demand training underscores this desire, while also providing the flexibility to create custom schedules and timelines.
When restricted by rigid training schedules or structured courses, it limits employees' capacity to think outside the box. It's this flexible, adaptable approach to learning that encourages innovative thinking. Ultimately, responding to growing Millennial demand for remote work, on-demand accessibility, and flexibility is important when thinking about how to prepare workers to think creatively in an automated future.
Modern eLearning tools have made it possible for creativity to become a learned skill. Businesses must prioritize embracing these tools and detaching from the one-size-fits-all approach.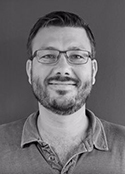 Josh Squires is currently working with Docebo to build out and formalize the business process of working with large enterprise accounts from a solutions and business standpoint. Josh has worked with a number of marquis Fortune 500 clients helping them define their business needs and organizational requirements. He spends much of his professional time working with large learning and organizational systems, helping them understand their infrastructure requirements from both a technical and pedagogical perspective.