At the end of a hiring process, the final step is sending an offer letter to the potential candidate with the hope of them accepting it. Unfortunately, some hiring managers end up receiving a different answer, a counter offer.

Counter offers can become a tricky situation if employers are not properly prepared. With the various strategies out there helping candidates solve salary negotiations, what about hiring managers and employers? Below are some tips and tricks to help navigate salary negotiations with potential new hires.
Keep Negotiations Positive
With salary negotiations, it is important to keep them positive. After what can be a long process for both the candidate and employer, making sure that you are remaining civil throughout the whole process is important.
As employer review sites, such as Glassdoor, are continuing to be used as a resource for people looking for new positions, this can quickly hurt a business's reputation. If a candidate decides to forego an offer, it is essential for an employer to politely accept despite frustration.
Open Communication Is Essential
Throughout the hiring process, open communication is a necessity. When first posting the position on job posting sites like Indeed or LinkedIn, the site will suggest that you include a salary range. This saves time when candidates are looking for jobs and can be helpful to manage expectations.
When opening the lines of communication with a candidate, whether on the phone or during the first in-person interview, be sure to reaffirm the salary range to make sure everyone is on the same page. If the candidate still has a higher salary in mind, but you feel strongly that he or she would be a good fit for the company, consider offering nonmonetary benefits like added vacation days or a flexible work schedule. These items can be extremely beneficial to the candidate without putting the business in a poor position financially.
Know Your Company's Policies
In order to have open communication with a candidate, knowing your company's policies is important. As employers, we can often get caught up in compensation and benefits when trying to court a high-level candidate.
These candidates can have unreasonable requests and cause your company unnecessary headaches. With company policies in place, negotiations remain under control.
Establish Internal Salary Ranges
Before deciding to hire for positions externally, it is important to have internal salary ranges as well. By establishing internal salary ranges for each position, standards can be determined when you are promoting an employee internally.
For mid-sized to large enterprises, generally, there is a hierarchy already established. Depending on the size of the company or the overall workflow, it might be beneficial to establish internal salary ranges based on department, job title, tasks, etc.
This helps create a smoother process when you begin to hire externally because the ranges will already be established. It is also beneficial because it will defuse any issues with your current employees when new hires arrive.
No matter the size of your company, finding qualified candidates can be difficult and salary negotiations can add to the stress. The strategies above can help employers and hiring managers successfully handle these negotiations. When looking to hire externally, it is important to keep your current workforce top of mind to make sure they feel valued and needed.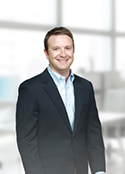 Matt Thomas is the President of Indianapolis-based WorkSmart Systems, Inc., which he founded in 1998. He is active with the National Association of Professional Employer Organizations (NAPEO) and has dedicated more than 20 years to the PEO industry dating back to his early career with industry leaders ADP and NovaCare Employee Services.