It's no secret that the modern workforce is plagued by high levels of employee stress and burnout. According to the American Institute of Stress, an alarming 94% of the American workforce experienced workplace stress in 2019.
This indicates that we are facing an epidemic, and the headlines of major publications are starting to sound the alarm on this issue, as well. According to Harvard Business Review, 50% of Millennials and 75% of Gen Zs have quit their jobs due to mental health issues. A Gallup survey found that two-thirds of employees experience burnout on the job. These are more than just statistics—they are warning signs of a crisis.
Sound the Alarms
Not only do employees feel pressure at the office, but as technology now blurs the line between work and home life, many people also remain plugged in long after their official workday has ended. This causes conflict with family and partners and makes it difficult to find time for well-being and self-care.
Making matters worse, the majority of organizations do not seem to support employees' personal well-being: A national survey found that only one-third of employees felt encouraged by their employers to take paid time off. Given this changing landscape of work/life balance, it's imperative now more than ever for companies to take deliberate action. By prioritizing mental health and investing in wellness programs, organizations can actively build a supportive culture that people want to be—and stay—a part of.
Top Ways Employers Can Help
While short-term "feel good" activities such as massages, healthy snacks, or an after-hours team hangout may suggest a caring culture, these quick fixes do not get to the root of mental and emotional well-being. It is important to supplement these offerings with wellness programs that support employees in a substantial way and with authentic intentions.
Providing stress-management resources and education, opening up conversations about mental health, and implementing structured wellness programming (such as guided meditation sessions) are some of the ways that employers can embed wellness into company culture and set the organization up for long-term success.
Although levels of workplace stress and burnout are at an all-time high, there are some notable companies that are leading the way with impressive in-house mental health and wellness programs. From "Big 4" accounting firms to tech giants, industry leaders are setting an example for others to (hopefully) follow.
Industry Leaders Are Paving the Way
Deloitte's Mental Health at Work Campaign provides employees with Mental Health First Aid training and educational resources. Amazingly, it also has a podcast series to encourage an open dialogue and reduce the stigma around mental and emotional health.
LinkedIn has a robust program based on six pillars of wellness, including a mindfulness lounge to practice meditation, yoga, and breathing exercises. Google has long been known as a pioneer in workplace wellness, and among its comprehensive programming is the employee-led Blue Dot initiative.
This "peer-to-peer" counseling program encourages employees to seek each other out for compassionate listening, creating an environment of support and psychological safety. These examples are incredibly encouraging and provide a sense of optimism that the rest of the business world will eventually follow suit.
Wellness on a Budget
Although not every organization will have the resources for large-scale programs like those mentioned above, there are small steps that can be taken on a frequent basis that will make a large impact.
Support colleagues in taking time for themselves when they seem stressed or overwhelmed. Gather teammates for a midday pause, and do some breathing exercises or a quick meditation to regroup. Teach employees skills to manage stress and anxiety so they have the tools to regain focus and perform at their best. Make it known that others' mental health is a priority by dedicating time and space to ask them how they're really doing. Encouraging open and authentic conversations (and leading by example) creates an environment of well-being and will build a culture of care and support over time.
Wellness initiatives have a positive impact not only on the individual level but also on the company as a whole. American organizations lose billions of dollars each year due to absenteeism, poor performance, and health costs related to employee stress and burnout. Therefore, building a strong and healthy culture is crucial for an organization's success, as it helps to attract and retain valuable talent.
When a company creates a supportive environment and invests in its employees, the employees will invest in turn with more collaboration, motivation, and productivity. If each individual is strong, empowered, and operating at his or her best, the organization will, too.
In a world where we are constantly plugged in and connected, it is imperative that we set aside time to unplug and prioritize mental and emotional well-being. Embedding wellness into the fabric of an organization's culture is critical as work and home life become increasingly intertwined. As the business landscape continues to evolve, addressing mental health and well-being in the workplace will no longer be a luxury but instead will be a necessity for companies to survive—and thrive.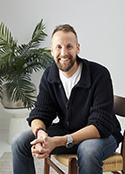 Stephen Sokoler is the Founder and CEO of Journey Meditation, a company on a mission to help all people live happier, healthier, less stressed lives. Founded in 2015, Journey is building the world's largest, most supportive meditation community, both online and off. The company recently released a first-of-its-kind meditation app, Journey LIVE, which offers users daily, live-streamed group meditations led by experienced and diverse teachers, along with a supportive and engaged community base. Journey also operates corporate programs with organizations ranging from Facebook, Disney, and Nike to charter schools, hospitals, and nonprofits.

Born and raised in New York City, Sokoler is a serial entrepreneur whose life's work is to make a difference. Before Journey, he was the Cofounder and CEO of Altrum Honors, which helped organizations celebrate and inspire their employees. Sokoler built Altrum into the global industry and sold the company in 2014.