Given the competitive and intense environment of attracting and retaining, the onus is on us as leaders to challenge how we can improve from here.
Usually when we talk "talent," it seems we all make the same errors, and in some organizations, these mistakes can repeat themselves. With that said, how do we change the game and attract top talent that stays and adds more value to our cultures and teams?
Here are some ideas:
Start With the Group You Have
When we think about attracting top talent, are we too externally focused? What about those who are currently employed? What is the message internally regarding our talent? Do we live our companies' values from the top down? How do we look after all performers?
To become a company that attracts top talent, workers need to know how they are looked after. People won't join the organization if your reputation leaves a lot to be desired.
Right Roles, Right People
As we start looking at our current crop of talent, we need to examine whether people are in the right roles. In a recent paper from thegrowthpitstop.com**, confusion and lack of clarity on roles show up often in the research.
One in five senior executives (18%), it says, questions whether the right people are doing the right work. This is easily fixable but requires you to ask this question and examine it. This takes buy-in from the board level and the C-suite, as well as the right vision.
Train and Lead through Soft Skills
Want to become a magnet for talent? Start with soft skills. Start with the guidance from the World Economic Forum's most recent "Future of work report," which states that the top six soft skills necessary for success in 2020 are:
Complex problem solving
Critical thinking
Creativity
People management
Coordinating with others
Emotional intelligence
The report says that with the advancement of artificial intelligence (AI), these skills are the stand-out skills for all talent. How frequent are courses customized for your business? When I facilitate sessions on these topics, I am always bowled over by the level of conversation in the room and the level of reflection.
Promote Emotionally Intelligent Leaders
Want success with leadership talent pipelines and growing great places to work? Stop promoting the person who is technically excellent, and start paying attention to demonstrated levels of emotional intelligence (EQ) in combination with technical nous.
Those with a higher EQ tend to be better bosses, and better bosses mean happier and motivated employees. People with a low EQ are the experts who are technically brilliant but just can't seem to empathize and express their emotions, and they are going to burn your top performers out.
I bet you have seen this before. Rate yourself from one to five on how seriously you take EQ as a leadership skill in your business. If all of your workers have been to training or had a discussion on this topic in the last 6 months, then you score a five!
Talk about Burnout and Wellness
In May of 2019, the World Health Organisation (WHO) finally classified "burnout" as a condition related to workplace stress. Now, if we are serious about looking after our current crew and attracting top talent, we also need to be serious about educating and making the conversation real. The stats in modern workplaces for burnout are through the roof.
When was the last time you brought someone in to talk about work/life stress and mental health? If you resource people and give them the skills and knowledge to self-care to avoid burnout, you save money; you save productivity; and, more importantly, on a human level, you save those people from the dreaded place of burnout. Trust me: I've been there, and it ain't pretty.
Change Your Work Practices
Just because it worked "back in the day" does not mean that it will work in the modern workplace. The modern workplace has changed dramatically—and not just in small companies or tech start-ups. The difference in expectations between now and then has never been greater.
Set a Strategic Goal to Become an Employer of Choice
Building a strategy to attract and retain top talent requires not just lip service but also board and C-suite engagement, as well as a clearly defined strategy. To create a diverse, mentally tough, and capable workforce that stays and grows the company, take some time to think it through.
Wishing you every success. Please reach out to continue the conversation.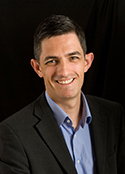 While working at Apple in California, Ryan O'Reilly hired and led a team of 120+ inside sales representatives through a hyper-growth period through 2003 and 2009. He progressed to EMC as a Senior Sales Leader for nine countries across Europe, the Middle East, and Africa (EMEA), winning sales manager of the year for EMEA in 2011. After suffering corporate burnout, O'Reilly turned his efforts to establishing Ryan O'Reilly International.

He now works as a high-performance executive and team coach, a sales trainer, and an international speaker, advising leading corporates across the globe and empowering employees in order to achieve the highest levels of success.

**Disclosure: Ryan O'Reilly works with thegrowthpitstop with leadership teams of all sizes across the world to help senior teams figure it out.