Technological development is moving at lightning speed. Artificial Intelligence (AI) implementation grew 270% in the past 4 years and 37% in the past year alone. However, many businesses are adopting technology with the wrong intentions.
If businesses don't invest in AI today, they will get left behind tomorrow. But instead of adopting new tech simply to keep pace with industry trends, businesses need to start considering tech investments through a more "human" lens.
When technology is adopted based solely on whether it will improve employees' efficiency and potential, businesses thrive. The smartest tech investment businesses can make is in learning technology that powers upskilling and retention, both of which will determine those who survive the workforce's evolution.
Letting AI Close the Skills Gap
A majority of senior AI professionals believe that a lack of talent and qualified workers is the greatest barrier to successful AI implementation across businesses. Traditional corporate training methods or one-size-fits-all eLearning programs won't be enough to close this skills gap or create the adaptable workforce that AI advancement requires.
Without essential components like virtual coaching, peer-to-peer social interaction, and personalization (powered by AI itself), most learning programs simply won't stick. Companies can close their own AI skills gaps and see value from AI implementation by taking a modern approach to learning that prioritizes adaptability.
AI-powered learning tools eliminate the guessing game around addressing internal gaps in knowledge and help identify underlying strengths among staff. Particularly at a global scale, companies don't always have the resources and hours to power quality learning experiences, let alone track their effectiveness. AI has the potential to fulfill this in a way that wouldn't be possible otherwise.
Attracting and retaining a modern workforce mean cutting back on outdated training processes like instructor-led classes or in-person onboarding. With AI-powered, personalized training programs, learning and development (L&D) teams can offer meaningful training experiences while measuring their effectiveness in real time. Taking this approach to learning ensures that employees have the skills they need to upskill, reskill, and respond to changes going forward.
One of the most significant workforce changes is the growing need for people who can work alongside emerging technology. However, this technology is progressing rapidly, which makes learning a challenge. What's most appealing about AI-informed learning is its ability to automatically keep content current based on the latest breakthroughs and updates in the industry.
How Technology Is Making Democratized Learning the New Standard
Not all businesses are investing in AI with the intention of improving and simplifying the lives of their employees—and it shows. The skills gap is only getting wider, with U.S. employers reporting about 918,000 unfilled IT jobs in the past 3 months alone. Businesses continue to put dollars toward new technology but don't have the staff to operate new tools. Meanwhile, if businesses invested in technology that could actually train workers first, they'd see an impactful return on investment (ROI) down the line.
Companies can no longer expect their employees to come to them for training. Instead, companies must provide their workers with the tools that enable learning to happen when and where these workers choose. Tools like Docebo's Virtual Coach, for example, allow employees to take control of their training experience.
When employees are given the tools to customize their learning process, learning becomes a real value-add. Technology like virtual coaching, content discovery, content sharing, and mobile learning is making that level of democratization possible, and in return, businesses are seeing larger shifts toward continuous learning.
The development of "lifelong" learners will become increasingly important as the workforce changes, so it's critical that businesses provide the tools necessary to make it happen.
The smartest technology investments are those that help businesses develop employees for the future of work. Adopting new technology to keep pace with industry change is important, but without equally modern learning programs that enable employees to make the most of those technologies, the investments will be meaningless.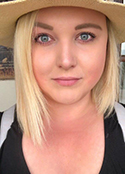 Lindsey Davison is the Communications Manager at Docebo and the author of  Milan & Beyond: With the Italian Lakes.