As an HR professional or recruiter, you're vetting entry-level applicants based on the caliber of their résumé, burgeoning interview skills, nascent networks, and limited professional references. It's a process that is often more art than science when an applicant's work history is limited in scope.
It doesn't have to be this way.
The reality is a trove of data exists that holds tremendous potential to offer insights into an applicant's skill set and behaviors that may or may not be compatible with the job he or she is seeking. Those data exist in the forms of academic transcripts, which are widely available yet completely underutilized.
Academic Transcripts Hold Key Insights
Currently, when it comes to academic data use in the hiring process, employers often only focus on verifying basic information (school attended, degree obtained, and date of completion); it's a minor checkbox in the imperfect applicant screening process.
Not only are recruiting workflows inefficient when verifying résumé skills against specific courses, but it's also estimated that as many as 40% of applicants lie or exaggerate their degree on LinkedIn. When business success relies on bringing in the best talent you can find, this poses a huge problem.
The writing on the wall is clear: 76% of U.S. employers view people analytics as a high priority in their organizations, yet they lack the tools to adequately vet an applicant's background and future potential. Companies seek to hire high-caliber candidates and build strong team cultures, yet most are not analyzing academic data in any meaningful ways to see what factors might determine future job performance.
What would the hiring process look like if student academic achievements could easily be shared with their potential employers to enhance the recruiting and hiring process?
The Benefits of Academic Insight
There are two steps to the HR screening and onboarding process that could directly benefit from academic insights: the acquisition of a new employee and the long-term development of that employee over the course of his or her employment.
Recruiting and applicant screening—defining recruiting strategies and objectives by department: HR and recruiters are tasked with the puzzle of identifying and fitting the right entry-level applicant with limited professional experience with the right department, based on often highly limited work history.
Imagine leveraging academic transcript data to assess job level and the best team fit within a department. For example, if the hiring manager requires Python coding skills, the employer may verify coursework via a valid transcript.
Development—increase employee retention, engagement, and career development: Employees have different strengths and weaknesses that are inherent in their academic careers, and although these characteristics may change over time, their past behaviors and success are important indicators of how they will likely perform in the future.
Academic data can be a tool for identifying a clear career path to develop leaders in the right positions and could also predict success by analyzing the correlations of academic achievement and job performance by identifying specific traits they hold in common, e.g., challenging course loads, GPAs at a certain level and higher, or hands-on coding experience.
Bottom Line
The power of individuals' academic transcript and data is uniquely their own—young adults should get credit for their academic achievements and efforts in a way that, frankly, isn't happening right now.
For many Millennials, the academic data generated after 4 years at a university represent 20%–25% of their lives, yet employers don't have access to this information in any depth when making hiring decisions. It is clear there is an information gap that needs to be filled.
An enabling infrastructure should exist to allow better access to academic data—and employers and recruiters alike need to be able to review and incorporate these insights into their recruiting and hiring process. Using academic achievements in people analytics will not only enhance talent acquisition but also drive a richer, more successful relationship between employees and employers.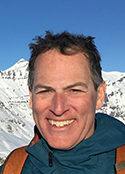 Elan Amir brings a unique combination of management, strategy and technology expertise, leading organizations from start-up to scale. Before joining MeasureOne, Elan served as Chief Product & Technology Officer at SpringboardAuto.com, a SaaS-based auto-finance company serving consumers and financial institutions, and at Prosper Marketplace, a leading marketplace lending company.

Prior, Elan served nine years as CEO of Bivio Networks, a cyber-security solutions provider. Elan received his PhD and MS in Computer Science, and a BS in Electrical Engineering and Computer Science from UC Berkeley. Attached is a high res headshot for your potential use.