The holidays are critical to the success of many businesses, such as retail and hospitality, just to name a couple. It's the season that determines whether revenue goals are met. Starting as early as August, millions of Americans start looking for seasonal work. But, the outdated process for connecting businesses with the right talent is clunky.
It often feels like a mad dash to hire good people to meet seasonal demand, but forecasts aren't always right, and needs shift daily. The hiring process for seasonal work has not come close to maximizing its potential.
To remedy this, digital platforms that use technology to connect qualified workers and employers on demand are emerging. There are three primary reasons these digital platforms are gaining traction.
Staffing Efficiency
Of companies that hired hourly workers this past holiday season, one in four began their search as early as August—more than double the previous year.
Given the difficulty in accurately forecasting staffing needs for the holidays during the summer, on-demand hourly work platforms are a way to avoid over-hiring. Instead of fully staffing against forecasted demand, employers can hire to meet 85%–90% of estimated demand and supplement their staff with qualified workers as needed—just in time.
Lastly, being able to post single shifts is critical in reducing the amount of time and money that go into finding a worker to fill a single shift. Things inevitably come up, and people call out of work, often at the last minute, but digital platforms that provide a pool of prequalified workers can save companies thousands of dollars and significant time in finding the right person for the right job with the right skill set.
Better Customer Experience
Positive reviews and experiences are key for a business relying on direct customer interactions, while negative interactions (and reviews) can make or break a company. As such, it's imperative that workers be set up to succeed with the right support and team structure in place, especially during the high-stress holiday rush or high season.
With 5%–10% of shifts going unfilled because of callouts, stores experience a "shift gap" as a result of being understaffed. And when a store is understaffed, it impacts the customer experience and worker morale, which, in turn, affects sales and worker retention. Hourly platforms help address this "shift gap" and deliver a better customer experience by quickly and efficiently finding the right personnel to step in and fill a shift.
Better Alternative to an Interview
Hourly worker turnover today exceeds 100%; in fact, 1 in 2 hourly hires quit within the first 90 days, often in the first week. One of managers' largest positional challenges is finding new ways to retain seasonal workers, as well as quickly hiring new, skilled individuals when others leave. With an increase in shifts, companies need to maximize potential to ensure teams work well together during the holiday frenzy.
Rather than having misaligned expectations about a role, companies should "try before they buy" rather than hold an interview and hire someone based on a conversation; with this approach, businesses would be able to bring on a potential employee for one shift as a trial, allowing employers to showcase what is expected of said employee in a role and determine if the company is a cultural fit.
Hourly platforms not only provide qualified workers to fill a need but also serve as a way for both to assess whether the arrangement could be a longer-term fit. When using the proper technologies, potential employees are able to see exactly what businesses are looking for and ensure they are the right fit, with the hope of lessening turnover rates. If done correctly, this enables businesses to eliminate the first interview and throw a potential hire right into the mix.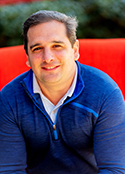 Mathieu Stevenson is the Chief Executive Officer at Snagajob. A tested marketing leader with stops at McKinsey & Company, HomeAway Inc., and Capital One, Stevenson comes to Snag after having served most recently as Chief Marketing Officer at Blucora Inc. With nearly 15 years of experience in corporate marketing strategy, he has worked in multiple industries straddling both business to consumer and business to business, as well as marketplace businesses.

Stevenson is a graduate of the University of Texas at Austin and attended the Fuqua School of Business at Duke University, receiving his master's in Business Administration. His first hourly job was as a lifeguard.