It can be unsettling to see how the difference between success and failure sometimes comes down to very small details.
Whether it's professional or personal success, certain behaviors often make it possible to create real differences over the long term!
Here are five small mind-set shifts you can adopt to become a better manager:
#1 – Forget Pedigree When Hiring
Hiring the right people shouldn't be about selecting based on pedigree. Pedigree is just a small comfort for people who aren't able to read their candidates' true potential. Relying on it when hiring only leads to a growing company of people who walk, talk, and think alike. And we all know that what makes a company thrive over the long term is diversity.
If you really want to foster innovation and success, you're better off hiring for attitude. Think about hiring based on complementary personalities, cognitive diversity, and a pool of shared values (the only thing that people should absolutely have in common). This is the shortest and fastest path to hiring success!
#2 – Set the Right Expectations
Every time new people join your team, they should know exactly what is expected of them in terms of what success looks like, the targets they'll have to hit, and which behaviors are encouraged (and those that are not) to achieve them.
If you don't do that in the first place, the odds are pretty high that new employees will go in the wrong direction only to be told a few weeks later that what they did is complete nonsense. No manager wants to be in the position of having to tell an employee he or she should have done something he or she was never actually told to do. In the end, it will only undermine your credibility as a manager.
#3 – Make Room for Individuality and Originality
Once it has been made clear what you expect from everyone, do not be too rigid on the actual way people should reach their targets. If you want them to be fully engaged on a day-to-day basis, you should allow your team to express who they are as long as it helps them achieve their goals.
Nobody wants to be told how to behave or be micromanaged. We all need to make use of our talents and provoke a real difference because of who we are. And you can be sure your employees are no exception to that!
#4 – Adopt a P&A Reward Approach
P stands for performance and A for attitude. There should be no place on your team for people who demonstrate the wrong attitude, even (perhaps especially) if they hit their numbers! If you allow this, you'll just spread the message that it is OK to act selfishly or disrespectfully long as you deliver, which is always detrimental to the company's success and development over the long term.
Consequently, the reward system you implement (how you decide who you promote or who you fire) should always value attitude as an equal to performance—no more, no less, just equally.
#5 – Create a (Healthy) Stretch
If you want people to make significant progress in their job, you should put them in a position that forces them to go the extra mile in order to keep up with the rhythm you've established. Never let an employee fall asleep in his or her comfort zone.
Do not rush things, but be attentive to consistently stimulating the part in every individual that craves progression, development, and self-actualization. If you don't, sooner or later, your employees will be tempted to find it elsewhere.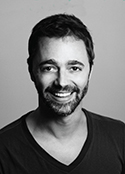 David Bernard is the CEO of AssessFirst. An occupational psychologist and a graduate of Université Paris 5—René Descartes, Bernard launched AssessFirst only 20 days after obtaining his master's in Psychology. As CEO and chief creative officer of AssessFirst, he is in charge of branding and user experience. He also participates in executing various research projects conducted by AssessFirst, particularly in the field of group performance analysis.

Bernard is also a renowned author and speaker. He has spoken at over 20 business schools and universities, including HEC, IESEG, ISG, and EM Strasbourg. He led two talks during the latest edition of "HR Speaks" on the subjects of "why some candidates succeed and others don't" and "big data and models that predict professional success." His latest book, 18 ways to get that job … without paying, f***ing, or killing, has been successful throughout Europe.