---
COVID-19 management in workplace settings has become incredibly complex, whether in high-risk sectors such as healthcare or in lower-risk but essential services and critical infrastructure businesses. OSHA, the EEOC, the CDC and state/local governments have continually revised their guidance for employers and  updated enforcement practices. Now, as more businesses prepare for reopening, further challenges arise in terms of safety and health management, employment practices, and liability mitigation.
This presentation will address the most-asked questions about proactive protection of workers, including such issues as reporting/recording of illnesses, contractor coordination, unique concerns for construction, manufacturing, logistics, and healthcare work operations. The speaker will provide best practices and recommendations for EHS/HR coordination to reduce litigation exposure and whistleblower claims.
Employers' legal obligations to protect workers from infectious diseases under OSHA standards, the General Duty Clause, and selected state laws
Steps employers can take to mitigate COVID-19 exposure in a variety of workplace settings, including addressing potential whistleblower actions
How to coordinate with contractors and staffing agencies with respect to COVID-19
What measures are recommended if a worker has been exposed to COVID-19, inside or outside of the workplace
 The distinctions in types of protection, such as mandated respirator use versus cloth face coverings, and the different employer obligations for each type of protection.
Can't attend live? That's OK! Register now, and watch on-demand later. 
---
This program has been submitted to the HR Certification Institute® for review.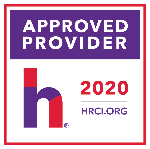 Speakers

Adele Abrams, Esq., CMSP
Firm President
Law Firm of Adele L. Abrams P.C.
Adele Abrams is the president of the Law Office of Adele L. Abrams PC, a multi-attorney firm with offices in the DC area, Denver and WV. She represents employers nationwide in OSHA and MSHA litigation. Adele also provides safety training, consultation and auditing services. She is the 2017 recipient of the National Safety Council's DSSA award, and is an active member of the American Society of Safety Professionals, where she has received the SPY award multiple times. Adele is also on the faculty of the University of Colorado, and Catholic University, where she instructs on employment, labor and occupational safety law.