Date: Tuesday, April 07, 2020
Time: 03:00 PM Eastern Daylight Time
Sponsored by:

---
Are you finding yourself in unfamiliar territory when it comes to your company's taxes, and tax credits specifically? Don't worry, it's more common than you'd think!
The Work Opportunity Tax Credit (WOTC) is one tax credit that many are underutilizing, meaning they are leaving $$ on the table when it comes time to do their taxes. Don't lose out on your money.
Join this free webinar to learn: 
• if your business is a candidate to receive WOTC credits
• how WOTC can benefit your bottom line
• which targeted groups are eligible for tax credits, including new additions
• how credits are calculated and how to apply them to your business
An estimated 90% of eligible businesses aren't taking advantage of the WOTC program. Is it possible your organization is leaving money on the table?
Can't attend live? That's OK! Register now, and watch on-demand later. 
---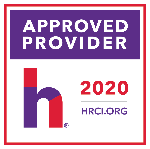 This program has been submitted to the HR Certification Institute® for review.