Recent employment initiatives from the Obama administration could be in jeopardy under Donald Trump's presidency, but employers still need to comply with those laws and regulations for now, says one expert.

"In general, things are going to be pretty unpredictable," said Connor Beatty, an associate with Brann & Isaacson in Maine and editor of the Maine Employment Law Letter. Not only has Trump never held public office, but he's also changed his position on issues several times, Beatty told BLR.
Current Initiatives
A major issue likely on employers' minds is the impending effective date for the new overtime rule. The U.S. Department of Labor's new regulations, which will require that employers pay overtime to all workers paid less than $913 per week (which amounts to $47,476 annually), are set to take effect December 1.
A hearing on an injunction to halt the rules is scheduled for November 16. If the injunction request is denied, the court will hold a summary judgment hearing November 28. Experts, however, have largely recommended that employers achieve compliance with the new rule by at least Thanksgiving to avoid reclassifying employees as nonexempt in the middle of the workweek, which could create wage and hour problems.
Beatty said that changes to the rule are possible but that employers still should count on that December 1 effective date. The court considering the injunction could temporarily stop the rule but appeals likely would follow and any major roll back wouldn't happen until after Trump takes office. Employers, therefore, need to err on the side of caution and comply with the rule until they hear otherwise. "This is not something that you can roll out in one day," Beatty said. "Hopefully employers have already been thinking about this and have already started to have those conversations and figure out the changes that are going to work for them."
Once Trump is in office, a likely change to the rule would be an exception for small businesses, based on either number of employees or revenue, Beatty said. Trump has noted that the rules will be particularly painful for small businesses; "I think there probably will be an increased push to … either carve out exemptions or to delay implementation [for small businesses]," Beatty said.
The Affordable Care Act also could see some changes, Beatty said, most notably the employer mandate, which requires companies with 50 or more full-time employees to offer healthcare or face penalties. "Full-time" is defined as 30 hours per week and Beatty said that criteria could be first to go: "I could see that 30-hours-a-week requirement being bumped up because the argument is that employers have an incentive to restrict hours right now for their part-time employees," he said. "That's certainly one area where we could see some changes."
Trump's promise for immigration reform also could affect employers. "I think there could be increased scrutiny on employers in terms of their I-9 compliance," Beatty said. H-1B visas (so-called highly skilled visas) could be an issue, too. The U.S. gives out many H-class visas each year to countries with large Muslim populations, he said. "If your business relies on visas or has a population of workers that may not be documented, I think that's really going to potentially impact the business a lot."
The same can be said for almost any Obama initiative, Beatty added. "There's a wide range of potential changes."
Broader Implications
Regardless of what happens to individual initiatives, employers will certainly feel the effects of a Trump presidency in the long-term.
Of course, there's the opportunity for new laws and regulations. Both Trump and democratic nominee Hillary Clinton discussed the possibility of paid leave programs for workers. Trump has said that he would provide 6 weeks of paid leave for new mothers and that he'd fund it by cracking down on unemployment fraud.
Beatty noted that, when polled, most Americans seem to support some type of paid family leave, but that Trump's interest in it represents a split from the traditional Republican platform. "That's one to watch," Beatty said.
And then there's the opportunity to appoint at least one U.S. Supreme Court judge, lower court judges, and agency officials. Employers are likely to see a shift in agencies' enforcement efforts, Beatty said. The National Labor Relations Board (NLRB), which has had a progressive agenda in recent years, has two openings. We've even seen the NLRB focus on nonunion workplaces but that may all change now, he said; "If you switch the balance of power there it could take the agency in an entirely different direction."
Similar logic applies to the U.S. Equal Employment Opportunity Commission's initiatives, Beatty said, adding that employers also may now see more hostile workplace complaints because of a deeply divided country. "I see the potential for more complaints and enforcement actions on the grounds of either hostile workplace or sex and racial discrimination," Beatty said.
If the workplace debates happening before the election are any indication of future events, Beatty said he fears that some individuals may now feel emboldened to pay less attention to implicit biases. Employers need to be wary of that, he said.
Beatty also warned that an increase in unemployment—which economists have predicted will occur under Trump—has previously led to an increase in employee EEO claims. If an employee believes he was wrongfully fired but is able to find a new job easily, he may not file a claim. "But if they can't put food on the table," it's a different story, Beatty said.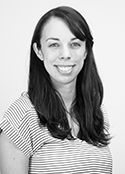 Kate McGovern Tornone is an editor at BLR. She has almost 10 years' experience covering a variety of employment law topics and currently writes for HR.ComplianceExpert.com and HR.BLR.com. Before coming to BLR, she served as editor of Thompson Information Services' ADA and FLSA publications, co-authored the Guide to the ADA Amendments Act, and published several special reports. She graduated from The Catholic University of America in Washington, D.C., with a B.A. in media studies.