It feels like a lifetime ago, but it's only been a few months since employers were battling it out for top talent in a historically tight job market.
As a result of COVID-19, the dramatic shift in this dynamic has left many organizations scrambling to pivot their recruiting operations as they prepare for the uptick in hiring now that the economy has taken its first steps toward recovery.
For many organizations, the answer to this challenge will be new technology tools that may have been viewed as "nice to haves" before the pandemic but may now prove to be essential in the new landscape.
Here are three types of "HR tech" tools that companies are increasingly looking toward as hiring demands return.
Prescreen Automation
If there's one aspect of the hiring process that is ripe for automation, it's the prescreen stage of the hiring process—from résumé submission to the initial prescreen interview. As employers begin to see a steep increase in applications for each job posting, the prescreen stage may prove to be an overwhelming bottleneck without technology tools in place to alleviate some or most of these burdens.
One tool that has become increasingly ubiquitous in the talent acquisition toolkit is on-demand interviewing. If integrated correctly within the hiring process and applicant tracking system (ATS), on-demand interviewing can take the candidate handoff from recruiting sources (like Indeed) and process the candidate interview without the recruiter having to spend any time trying schedule and conduct a phone screen.
On-demand interviewing also has the added benefit of being convenient to job candidates, ensuring a higher engagement rate that captures the full breadth of your candidate pool and giving your organization a better shot at hiring the best-available talent.
To address larger applicant volumes, employers should look at this as more of a process change, not just adding a tech tool. Can your new process ask qualifying questions to weed out unqualified candidates? Can your new process offer multiple types of on-demand interviewing methods like video, audio, and SMS-based that can be applied differently based on what would be appropriate for each job type? Does the new process allow recruiters and hiring managers to score candidates based on their interview performance? Most importantly, does the new process compress the hiring timeline significantly?
Video Interviewing
Social distancing will be top of mind for HR departments for the foreseeable future, which means much more of the hiring process will need to be facilitated in a remote fashion. While general-purpose videoconferencing tools serve an important need right now in the workplace, it may not be an ideal long-term solution for the talent acquisition process.
Until the economy returns to normal, many recruiting teams are working with fewer resources to take on a larger share of hiring activities, so companies are looking for tools that streamline processes, not simply function as Band-Aids, which is why employers are adopting live video interviewing tools that have been better designed to fit into the talent acquisition workflow.
Questions to ask regarding your video interviewing platform include: Can the solution integrate within the ATS? Does the solution store candidate interviews in a secure cloud environment (note that many general videoconferencing tools allow users to download recordings on their local computer, which can make it nearly impossible to control from a privacy standpoint)? Can your solution offer both live video and on-demand video interviews for added flexibility for your recruiting team?
Predictive Analytics
Lead by recent developments and innovations in artificial intelligence (AI) and machine learning, the HR tech space is now flush with tools that take automation of common tasks beyond just the repetitive. From the rise of the HR chatbot that can provide first-level HR support to employees to AI-based assessment tools that can predict whether a candidate will be a good fit for a given role, more employers are seeing the benefits of giving their HR staff new tools that will amplify their productivity exponentially.
For the hiring process, these include candidate assessment tools that can reliably predict if a candidate is a good fit for a role before being assessed by a human recruiter. Find an HR tech solution that offers on-demand interviewing to allow recruiters to focus more of their attention on people who are likely to be stronger candidates.
As an extension—and amplification—to hiring automation tools, more companies are exploring predictive analytics as an essential method to help recruiters make better hiring decisions at scale, which will be key as companies begin to increase hiring activities.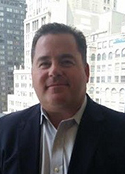 Tim Ihlefeld has more than 25 years of technology and professional experience, specializing in talent acquisition. He is responsible for executing Harqen's overall business and growth strategy, a machine learning-powered HR platform that provides agile on-demand video, voice, and SMS interview technology services.
Before joining Harqen, Ihlefeld held several executive leadership roles within organizations, desiring to execute market growth initiatives. By providing strategic and scalable business direction, he has presided over successful business expansions for both publicly traded and non-publicly traded firms.