The gender pay gap has taken a hit during the pandemic, with economists predicting it may take nearly 20 years to recover to pre-pandemic levels of equality. At the same time, the workplace has been completely transformed, likely for good, with changes resulting from an overnight switch to remote work and fluctuating economic uncertainty.
But how have these changes impacted worker perceptions of their employers, and where do employees' priorities stand moving forward?
Our recent report dove into these questions and found that the pandemic has significantly altered worker expectations, but employers have not been able to keep up, leading to a potential employee exodus as we move into a post-pandemic world. With more than half of employees planning to look for a new job this year, leaders must take a hard look at their equity policies, communication strategies, and total rewards to determine where changes must be made to attract and retain employees.
Developing a Culture of Transparency
The remote office environment has had a major impact on pay transparency for employees. In 2018, we found that 46% of employees would share or discuss salary information with colleagues, but by the end of 2020, only 40% felt comfortable sharing this same information. The drop was particularly stark for Millennials—from 56% in 2018 to 43% in 2020.
It's not just peer-to-peer transparency that has been affected. More than two in five (40%) employees have not felt comfortable discussing pay with their direct manager during the pandemic, and a quarter (25%) report this was because they were nervous it would impact their employment status. During times of economic uncertainty, it's understandable that employees may not feel it's appropriate to talk about money—and the remote work environment doesn't make it easier.
But the reality is employees want and need that transparency to feel a sense of belonging within their organization, and more than half (51%) of employees would leave their job for a company that provides more pay transparency than their current employer. Cultivating a culture in which transparency on all levels is commonplace and encouraged is critical for HR leaders who hope to retain employees and take steps to achieve workplace equity.
Instilling Equity Will Require New Benefits and Rewards
There has been no lack of discussion about the challenges parents have faced during the pandemic, wearing multiple hats as a teacher, a parent, and an employee at all hours of the day. While 60% of working parents experienced more flexibility during the pandemic, this doesn't mean their employers have provided the necessary benefits to help manage the demands of this new lifestyle. Less than a quarter of working parents (24%) received new childcare subsidies during the pandemic, and less than a third (29%) received additional paid leave. This lack of support caused nearly half (47%) of working parents to cut down their work hours—and, therefore, pay—due to child care, and nearly two in five (39%) even considered leaving the workforce.
Not only has this adjustment been difficult from a timing perspective, but it has also shut doors for their careers. Half (48%) of employees believe their path to promotion has been negatively impacted due to managing childcare needs during the pandemic, and 52% believe their ability to receive a pay raise has been negatively impacted.
The impact of the pandemic has hit working mothers particularly hard, with four times the number of women than men dropping out of the labor force in September last year alone. To regain the equality we had begun to establish before the pandemic, HR leaders must quickly reshape their rewards strategies to help cater to the new needs of working parents.
Creating Fair Pay for All Requires Inclusive Policies
More than a third (36%) of employees do not believe their company pays employees fairly, with women (40%) more likely than men (31%) to have this perception. For many organizations, this viewpoint may be due to a lack of clear communication about equal compensation. For example, while more than half (51%) of employees said their company implemented a new or an updated diversity and inclusion plan in 2020, less than half (48%) said it included an equal compensation strategy. This could negatively impact retention, with nearly half (48%) of employees reporting they would consider switching jobs for another company with a built-out diversity, equity, and inclusion strategy.
Equal pay is a core tenet to creating overall equality within an organization, and without a clear strategy, it's understandable that employees would feel the company is not providing or prioritizing fair compensation and therefore decide to leave the organization.
Regardless of whether a pay gap within an organization is a perception or a reality, leaders have a responsibility to provide their employees with an understanding of the pay inequities that exist and what they are actively doing to close them.
As organizations continue to process how the pandemic has shifted employee needs, leaders must reevaluate total rewards strategies to fit into the new normal. Creating open and transparent communication plans that include employee insight into pay decisions, inclusive strategies, and changing rewards is crucial in setting the organization down the right path to total equality.
Read more about our recent report here.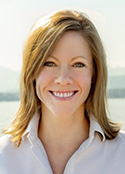 Making the link between you and beqom's platform is at the heart of Tanya Jansen's day-to-day activities. Her role is to communicate what beqom can do for you and how beqom can best address your needs to help you make your people happy. Coming from SAP, Jansen spent the last 10 years defining and communicating enterprise solutions to large companies worldwide. Connect with Tanya and beqom on Twitter at: @tanya_m_jansen and @beqom, respectively.