Stakeholders now have until March 21 to comment on a proposed antiharassment guidance from the U.S. Equal Employment Opportunity Commission (EEOC).

The move is in line with the new administration's overall approach of pausing Obama administration initiatives and taking time to evaluate them, said Jonathan Mook, a founding partner at DiMuro Ginsberg, PC, and an editor of the Virginia Employment Law Letter. Given the change in administration, it makes sense to provide stakeholders with more time, he said.
The guidance included several notable provisions, including a prohibition on harassment based on sexual orientation and gender identity. The stance that Title VII of the Civil Rights Act (Title VII) prohibits discrimination (and therefore harassment) based on those characteristics wasn't completely new to Obama's EEOC (see EEOC Doubles Down on Sexual Orientation Discrimination Stance in New Guidance), but all of the federal courts of appeal that have addressed the issue disagree (though one is set to reconsider its ruling soon).
Other new provisions included a warning that the use of a name or pronoun inconsistent with an individual's gender identity in a persistent or offensive manner is illegal harassment. The guidance also recommends civility training for employees and adopts a new "unwelcomeness" standard for sexual harassment.
But now that Trump has elevated commissioner Victoria A. Lipnic to chair of the commission, the fate of those issues may be in question. Lipnic has a varied voting record on Title VII's coverage of sexual orientation and gender identity (see With 'No-Brainer' Appointment, Lipnic Will Head EEOC). On the other hand, the guidance is the result of a bipartisan harassment task force led by her and commissioner Chai R. Feldblum, Mook noted.
Moreover, Lipnic has offered no public dissent over the guidance, a move that she has employed in the past. When the commission issued a guidance on pregnancy accommodation in 2014, Lipnic issued a public statement making clear she found the guidance "wholly unpersuasive." "If she wanted to dissent, she knew how to do so," Mook said.
Jonathan Segal, a partner at Duane Morris LLP who served on the EEOC's task force, said he didn't know whether that stance would be in jeopardy now. "I can see credible arguments on both sides," he said. "If the EEOC were to change its enforcement position, I would not see it as retreat on civil rights but rather a philosophical view on whether including sexual orientation as covered by Title VII is enforcing or creating law."
In addition, the EEOC said the document was necessary because the number of charges involving harassment claims has increased in recent years. In 2010, 27.4% of charges filed with the commission contained harassment; by 2015, that number increased to 31.2%, EEOC noted last month when it announced guidance. Data for 2016 has since been released, however, and it shows a slight decrease last year (30.8%).
Mook said there undoubtedly will be revisions, but there's no telling how extensive they will be. And it's highly unlikely the commission will scrap the guidance entirely, he said. Because it was drafted with bipartisan support and because existing harassment guidance hasn't been updated recently, "I don't see the Trump administration … just deep-sixing this guidance," he said.
At press time, the commission had received 70 comments. The proposed guidance, instructions for submitting comments, and comments already submitted are available here.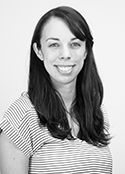 Kate McGovern Tornone is an editor at BLR. She has almost 10 years' experience covering a variety of employment law topics and currently writes for HR Daily Advisor and HR.BLR.com. Before coming to BLR, she served as editor of Thompson Information Services' ADA and FLSA publications, co-authored the Guide to the ADA Amendments Act, and published several special reports. She graduated from The Catholic University of America in Washington, D.C., with a B.A. in media studies.