Lawsuits alleging that inaccessible websites violate the Americans with Disabilities Act (ADA) have increased drastically in recent years, even without regulations requiring such accessibility.

The U.S. Department of Justice (DOJ) believes that the ADA already covers websites and has, for several years, been planning to issue regulations to that effect. And even though those rules could be in jeopardy under the new administration, the flood of these suits shows no sign of stopping, according to Minh Vu, a partner at Seyfarth Shaw.
Background
Federal agencies already are required to ensure that their online presence is accessible to individuals with disabilities but, according to a new rule, they must adopt new standards—the Web Content Accessibility Guidelines (WCAG) 2.0 Levels A and AA—by January 18, 2018. The rule is available at https://www.access-board.gov/.
Requirements for state and local governments (Title II entities), as well as private businesses open to the public (Title III entities or "public accommodations"), are still in the early proposal stages but the rule that applies to the federal government may provide some useful insight, experts say.
Vu said in a blog post, that she believes DOJ likely will adopt the WCAG 2.0 AA as the standard for other entities for several reasons, "including the fact that WCAG 2.0 AA is the access standard used in all DOJ settlement agreements and consent decrees about websites and mobile apps."
Another attorney, Merrit Jones of Bryan Cave, agreed. "The federal government's adoption of WCAG 2.0 level AA for its own websites makes it even more likely that the DOJ will adopt the same standards for websites of public accommodations," she wrote on the firm's retail law blog. And again, most demand letters reference these standards, she said.
But that may not happen any time soon. The rules have been delayed several times already. Most recently, DOJ's fall 2016 agenda said it planned to propose regulations for state and local governments in July 2017. The agency removed its goal for issuing regulations for public accommodations, however.
"The Department believes that the [T]itle II web site accessibility rule will facilitate the creation of an important infrastructure for web accessibility that will be very important in the Department's preparation of the [T]itle III web site accessibility [Notice of Proposed Rulemaking]," the DOJ explained in its fall 2016 Statement of Regulatory Priorities. "Consequently, the Department has decided to extend the time period for development of the proposed title III web site accessibility rule and include it among its long-term rulemaking priorities."
Suits Increase
But even without regulations, suits alleging that inaccessible websites violate the ADA are gaining traction. In 2016, plaintiffs filed 6,601 suits against Title III entities, according to Seyfarth. That's a 37% increase over the previous year, the firm reported.
Of those, more than 250 included claims regarding websites or mobile apps, the firm found. "This number does not include the hundreds, if not thousands, of demand letters plaintiffs sent to businesses asserting website accessibility claims."
And this trend shows no sign of cooling down in 2017, Seyfarth attorneys said. "Based on our own practice, most lawsuits continue to be about physical access barriers but there has been a steady increase in lawsuits about websites that are allegedly not accessible to individuals with disabilities."
Some courts agree with DOJ that the ADA covers websites. Others, however, say it depends on whether the company has a physical location open to customers. The 9th U.S. Circuit Court of Appeals, for example, held in 2015 that eBay and Netflix were not required to ensure accessibility because Title III requires "some connection between the good or service complained of and an actual physical place." (Earll v. eBay, Inc., 599 Fed. Appx. 695 (9th Cir. 2015); Cullen v. Netflix, Inc., 600 Fed. Appx. 508 (9th Cir. 2015))
Looking Forward
Legislation aimed at reducing the influx of Title III suits has been unsuccessful in Congress but may find a renewed momentum under the new administration, which Seyfarth described as sympathetic to small business and hostile to federal regulation. States also have considered similar bills, which would require individuals with disabilities to give businesses a chance to correct violations before filing suit.
But even if the new administration doesn't address the increasing number of Title III suits, DOJ's regulations may be in jeopardy. Vu said that Seyfarth has little confidence that Title II regulations will be proposed in July as previously planned, "given the number of delays thus far and the impending administration change."
However, if businesses want get started on website accessibility now, the federal rule should provide them with confidence that WCAG 2.0 AA is the standard to use, she said.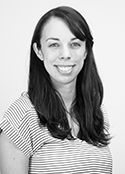 Kate McGovern Tornone is an editor at BLR. She has almost 10 years' experience covering a variety of employment law topics and currently writes for HR Daily Advisor and HR.BLR.com. Before coming to BLR, she served as editor of Thompson Information Services' ADA and FLSA publications, co-authored the Guide to the ADA Amendments Act, and published several special reports. She graduated from The Catholic University of America in Washington, D.C., with a B.A. in media studies.