While businesses must provide reasonable accommodations to workers with disabilities, they don't necessarily have to provide an employee's preferred accommodation. Instead, the Americans with Disabilities Act (ADA) permits employers to fulfill their obligation by offering any effective accommodation.
A recent opinion from the 3rd U.S. Circuit Court of Appeals illustrates this concept. In Khoury v. Sec'y U.S. Army (No. 16-1393 (3rd Cir. Jan. 27, 2017)), an employee requested a first-class plane ticket for work travel because he needed extra space to accommodate his disability. The employer offered a sleeper train car instead and—because the employee couldn't explain how that accommodation didn't meet his needs—met its burden to accommodate, the 3rd Circuit said.
Facts of the Case
Saman Khoury worked for the U.S. Army. When he was assigned to travel from New Jersey to Illinois, he requested a first-class plane ticket to accommodate a back impairment that required him to be able to stretch and walk around each hour.
Instead, the Army approved travel by train with a sleeper car upgrade. Khoury took the train to Illinois but while he was there, he visited an emergency room and was diagnosed with a back sprain, according to court documents. He booked himself a first-class plane ticket home without permission.
He eventually sued, alleging that the Army failed to accommodate his disability, in violation of the Rehabilitation Act of 1973 (the ADA's public-sector counterpart). A district court dismissed his claims and he appealed.
Appeals Court Weighs In
Although employers must provide reasonable accommodations, the employer has the ultimate discretion to choose between effective accommodations, the 3rd Circuit said, citing a U.S. Equal Employment Opportunity Commission (EEOC) statement.
In this case, the employee requested a travel upgrade because he needed to stretch and walk around every hour. But the court said he failed to explain how a first-class airplane seat accommodated these needs while a sleeper car on a train did not, the court said.
Instead, he argued that the Army failed to show that a first-class ticket posed an undue burden on its business operations. But the employer didn't need to make that showing, the appeals court said. It provided an effective accommodation with the train upgrade; the ADA's "undue burden" defense only comes into play when an employer is defending its failure to provide any reasonable accommodation.
Khoury also alleged that the Army failed to engage in the ADA's "interactive process" of identifying a reasonable accommodation when it made its all-or-nothing offer of train travel. The appeals court, however, disagreed. "Rather, it is Khoury who seemingly adopted the intractable position that first-class air travel was the only satisfactory accommodation available to him," the 3rd Circuit noted. "Clinging to an optimal or preferred accommodation is contrary to the intent of the Rehabilitation Act," it said, upholding the lower court's ruling.
Employer Takeaway
The ADA regulations say that an employer should engage in an "interactive process" of identifying effective, reasonable accommodations that allow an employee with a disability to perform his or her job. And if the employee has a preference, the employer should give that accommodation "primary consideration," the EEOC says in the appendix to the regulations.
However, the employer still has the final say, the commission says: "[T]he employer providing the accommodation has the ultimate discretion to choose between effective accommodations, and may choose the less expensive accommodation or the accommodation that is easier for it to provide."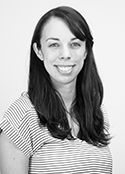 Kate McGovern Tornone is an editor at BLR. She has almost 10 years' experience covering a variety of employment law topics and currently writes for HR Daily Advisor and HR.BLR.com. Before coming to BLR, she served as editor of Thompson Information Services' ADA and FLSA publications, co-authored the Guide to the ADA Amendments Act, and published several special reports. She graduated from The Catholic University of America in Washington, D.C., with a B.A. in media studies.