The U.S. Department of Labor (DOL) would see an almost 21% reduction in funding under the White House's proposed 2018 discretionary spending budget, released March 16.
"A 21% cut is very substantial," according to H. Juanita Beecher, of counsel with Fortney & Scott and an editor of Federal Employment Law Insider. It's unclear, however, which DOL subagencies will be affected, she said.
The document, America First: A Budget Blueprint to Make America Great Again, proposes deep cuts to many agencies to make room for increases to transportation, defense, and homeland security budgets. The proposal specifically notes that the redistribution is aimed at funding a wall along the Mexican border and strengthening the U.S. military.
| | |
| --- | --- |
| Join H. Juanita Beecher, on March 28, as she co-presents an in-depth webinar discussing how newly issued presidential Executive Orders and other White House initiatives and appointments will likely affect your workplace. Click here to register. | |
The DOL's slice would be reduced to $9.6 billion, down from $12.2 billion in 2017. According to The Atlantic, the DOL hasn't had a budget that small since the early 1980s.
The proposal targets a few specific DOL initiatives, but doesn't say how enforcement of federal employment laws may be affected. "We don't really know what subagencies are going to be impacted," Beecher told BLR®. It's unlikely that the administration will try to completely eliminate departments like the Wage and Hour Division (WHD) or the Office of Federal Contract Compliance Programs (OFCCP), "but it doesn't mean they won't cut them substantially."
The proposed budget specifically targets one Occupational Safety and Health Administration (OSHA) initiative—training grants—but it's likely that subagency could bear even more of the brunt. "I think we can expect OSHA to be hit pretty hard," Beecher said.
The proposal also takes aim at a few other DOL grant programs and would close low-performing Job Corps centers. It would increase funding, however, for programs that try to reduce improper unemployment benefits and help individuals find work.
Finally, while not a DOL activity, the budget calls for $15 million to jump-start mandatory nationwide use of E-Verify, an Internet-based system that federal contractors must currently use to verify job applicants' eligibility to work in the United States.
Trump isn't the first president to propose such drastic cuts, Beecher said, pointing to Reagan-era proposals. But attempts like this have not been particularly successful, she said. Many agencies are bound by statute to run certain programs. If their budgets are reduced substantially, it may lead interest groups to file lawsuits alleging that the agencies are running afoul of the law, she explained.
But the budget process is far from over. The final versions generally are much different from the initial proposals, Beecher said. Trump needs Congress' approval, and with the 2018 elections in their sights, lawmakers will have to consider how their constituents will view these cuts. At the very least, "[I]t raises a lot of interesting issues," Beecher said. "I think he is sending a message … that he wants to cut federal regulations." It's in line with his Executive Orders to that effect, Beecher said.
The lack of a Secretary of Labor also leaves the agency without a voice in this process. Nominee Alexander Acosta didn't get to make recommendations about where cuts could occur, Beecher said. It's likely he'll be asked about this at his March 22 confirmation hearing but, for now, "[T]here's a whole lot we don't know."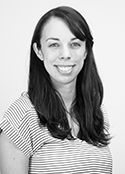 Kate McGovern Tornone is an editor at BLR. She has almost 10 years' experience covering a variety of employment law topics and currently writes for HR Daily Advisor and HR.BLR.com. Before coming to BLR, she served as editor of Thompson Information Services' ADA and FLSA publications, co-authored the Guide to the ADA Amendments Act, and published several special reports. She graduated from The Catholic University of America in Washington, D.C., with a B.A. in media studies.