Recently the southern grocery chain, Publix, came under fire for withdrawing a job offer after the worker refused to cut off his dreadlocks. The worker cited his Rastafarian religion as the reason why he refused to cut his hair. This isn't the first—and most certainly won't be the last—time employers are met with nontraditional forms of religious accommodations. So, what can employers do to avoid similar lawsuits? Fisher Phillips offers some great advice, but first, let's look at the facts surrounding this case.
The Orlando Sentinel is reporting that the Equal Employment Opportunity Commission (EEOC) has filed a lawsuit on behalf of the applicant and is seeking injunctive relief, as well as back pay, and compensatory and punitive damages in Tennessee federal court.
The applicant, "John," claims to be part of the Rastafarian religion. Rastas, as they like to be called, wear their hair in dreadlocks to separate themselves from non-Rastas. The dreadlocks are "regarded as marking a covenant that the Rastas have made with God, and they are also regarded as a symbol of strength linked to the hair of the Biblical figure of Samson. For Rastas, the wearing of dreads is a symbolic rejection of Babylon and a refusal to conform to its norms and standards regarding grooming aesthetics."
John was hired to work at a Nashville, Tennessee, Publix, but when it came time for him to start working, the management team asked him to cut off his dreadlocks; John refused.
According to an EEOC release, John, "told the manager he could not cut his hair because of his religion and asked if he could wear his hair in a hat. Management refused to allow the hat or any other reasonable accommodation, and he was forced to quit before his first day of work." This isn't the first time an employer has faced these sorts of claims.
In 2016, the EEOC successfully sued a Disney World contractor on behalf of a Rastafarian chef who was terminated for wearing dreadlocks. According to the Sentinel, "As part of the settlement, the contractor also agreed to conduct religious-discrimination training, change policies to protect employees from religious discrimination, and make yearly reports to the EEOC."
When it comes to nontraditional forms of religion, it may be hard for employers to figure out what a reasonable accommodation may be. Take for example the Pastafarian religion. Pastafarians believe in the Flying Spaghetti Monster, which is the deity of the Church of the Flying Spaghetti Monster, instead of wearing dreadlocks, Pastafarians prefer to wear colanders on their heads and often dress as pirates—which allows them to express their beliefs in a similar fashion to Rastafarians. Although, there doesn't seem to be any real meaning behind this, other than as a form of religious expression.
While there are no employment lawsuits surrounding Pastafarian discrimination, Fisher Phillips did report on a lawsuit involving an inmate in the Nebraska State Penitentiary. The inmate claims the prison discriminated against him by not allowing him to meet for worship services and classes, to receive communion, and to wear religious clothing.
The Pastafarian communion involves consuming a large portion of spaghetti and meatballs and the holy day is Friday. On Fridays, Pastafarians have the right to drink beer. So, it's no wonder why the prison would be against such demands. The inmate's case was dismissed, and the judge called the religion a "parody." According to Fisher Phillips, "The court pointed out that to rule otherwise could lead others to simply follow guidance from any other fiction or nonfiction book and seek accommodations accordingly."
While this case doesn't directly impact employers, unlike the Publix lawsuit, it does highlight the unusual requests you may receive from employees in the future. Fisher Phillips says that if an employee approaches you with a religious request, that you are not familiar with, you should consider the request and seek all information that is available. The EEOC says "you should ordinarily assume that an employee's request for religious accommodation is based on a sincerely held religious belief, but if you have an objective basis for questioning the religious nature of the belief, you would be justified in seeking additional supporting information."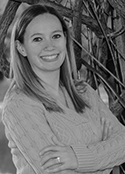 Melissa Blazejak is a Senior Web Content Editor at BLR. She has written articles for HR.BLR.com and the HR Daily Advisor websites and is responsible for the day-to-day management of HR.BLR.com and HRLaws.com. She has been at BLR since 2014. She graduated with a BA of Science, specializing in Communication, from Eastern Connecticut State University in 2008. Most recently, she graduated in 2014 with a MS of Educational Technology.