Start with the end in sight. It's recognizable business advice, but what does it mean for HR executives in terms of successfully advancing the corporate agenda? Creating a company culture that promotes high performance, accountability, and diversity; utilizes analytics and exceptional communication; and results in a top 10 stock performance, or the equivalent, is a worthy and lofty goal.
It Starts with Talent Acquisition
As with many high-impact areas of an organization, people look to how others have done it and try to follow the leader in these efforts rather than get creative or take a risk on a new path. As a result, recruitment looks alike from one online ad to another, and from one job description to the next.
None are distinctive or suggest what's actually under the hood—except for those very few that are taking advantage of video or creating job descriptions that are crafted as invitations to join the firm, outlining what to expect in terms of organizational expectations and norms. Increasingly, organizations ask applicants for not only skills and experience but also three-dimensional personal attributes that will support the new hire's success. With a 50% failure rate in new hires, isn't it time not to follow what may have been a best practice but, rather, to review practices and embrace new methods of recruitment?
Strengthening recruitment efforts by increasing volume is a start, especially for highly sought-after talent; bolster those efforts and increase self-selection by communicating culture and successful attributes. Offering transparency in the process and a candidate experience that reflects what the culture is after the hire is the only hiring process high-caliber candidates will choose to participate in or remain a part of through accepting an offer. Every successful organization finds a way to scale mission-critical processes.
Is talent acquisition mission-critical? Those industries most challenged to find employees—typically lower paying—know it is. And with the commitment to pursuing talent acquisition as a critical component of the organization, diversity becomes an integrated aspect at every rung of the organization.
Diversity Is Not a Department
Leaders, not just leaders of diversity and inclusion (D&I), will ensure that internal metrics are reviewed with regard to every current component of unconscious bias—gender, race, age, and sexual orientation will become inspected more carefully in order to ensure that organizations recruit, retain, develop, and promote diverse talent at every level, generating a pipeline for leadership.
Only expanded networks can deliver the breadth of diversity needed by organizations who battle to become or remain high performing and relevant. Leaders of these organizations review the success of the top 10 of their industry and know what it takes to make it or stay on that list and not succumb to the description "wannabe" or "former top 10."
Technology that allows organizations to evaluate future leaders based on experience, skills, and other measurable merits removes unconscious bias, as the tech does not know race, gender, age, or sexual orientation.
Free Whitepaper for Streamlining the Talent Aquisition Process
Thanks to sumtotal (a Skillsoft company), you can access a free white paper on putting the candidate in the center of the recruiting process. Download now!
Data-Driven Insights
Analytics and data-driven insights will become a more significant part of human resources—for D&I initiatives and beyond. Every professional association or academic program for HR leaders will incorporate significant educational opportunities to learn how to leverage data tools to look at their organizations in new ways, and their strategic analysis of the data contributes to the success of the organization.
These analytics are not the massive payroll systems calling for human resource management system (HRIS) analysts, but much more. The new in-demand HR skills will move on from compensation talent to those capable of creating quantitative and analytic views of talent, engagement, leadership pipeline, staffing for changes in the business, and creating an organizational standard for the design and timely delivery of people data with strategic purpose.
Communication: The Yin to the Data Yang
Data and information can support leaders and give them insight into the operations of an organization, but what gives individuals insight into their performance is excellent communication in the form of continuous feedback.
Managers and employees express a strong dislike of, even a hatred for, annual reviews. They are seen as unfair, inaccurate, flawed, imprecise, and untimely. Yet they persist in most organizations. The more effective organizations will be led by managers who communicate more regularly, and with timely and actionable developmental feedback geared toward improved performance, education, and achieving the 6-to-1 ratio of positive reinforcement versus critical comments.
Successful managers are working managers who commit their time, energy, and behavior to support the success of their people; to enhance the leadership pipeline; and to ensure staff members are aware of their strengths and developmental areas. This is a daily commitment to enhanced relationships, which develops the enhanced high-performing culture.
It Ends with Talent Acquisition—And Development
With so much at stake in terms of hiring the right talent for optimal organizational fit, companies will increasingly hire new employees on a contract basis for the first year to minimize the risk. Those who fit and perform as anticipated will be transitioned to full-time staff positions.
Key in these situations is clear expectations of success, including milestones and frequent feedback. Moreover, individuals in temp-to-perm situations need to be included in companywide initiatives—think training, teambuilding, project rotations—so that they have the opportunity to demonstrate their skills and alignment with organizational mission and culture.
Start with the end in sight. Be crystal clear on corporate culture and ruthlessly honest on what it's like to work at the firm. Develop a pipeline of talent that will soar because of your culture, not in spite of it. Embrace diversity and technology, as they are the future, and the future is now.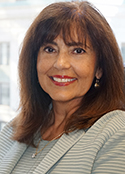 Elaine Varelas, Managing Partner at Keystone Partners, has over 20 years of experience in career consulting and coaching development and has worked with numerous executive management teams to improve organizational effectiveness. She has expertise in successfully resolving complex career management issues, including workforce planning, redeployment, and multisite restructurings.

Varelas's experience spans a broad range of industries and businesses, including Fortune 500 companies, start-up ventures, and not-for-profit organizations. She serves as Treasurer of Career Partners International, LLC, a network of independently owned career management firms, which Keystone cofounded in 1987. She is also a Certified Executive Coach by the Center for Executive Coaching and MBTI certified.

A graduate of the Management Development Program at Boston University, Varelas holds a Master of Education degree from the University of Vermont and a Bachelor of Arts degree in Psychology from the University of Massachusetts, Dartmouth. She is an active member of many professional associations, including The Boston Club.