Since August 31, 2019—the date that the previous Form I-9 expired—employers have been expressing their concerns and asking us whether they should continue to use the expired form for employment eligibility verification.
As expected, this situation created a fair amount of confusion since in most cases employers are advised to use only "current" (nonexpired) government-issued forms, labor law posters, etc. In this case, however, the United States Citizenship and Immigration Services (USCIS) advised employers to continue to use the expired I-9 Form until a new one was released, which finally occurred some 5 months later.
On January 31, 2020, the USCIS published the Form I-9 Federal Register notice announcing a new version of Form I-9, Employment Eligibility Verification, which was approved by the Office of Management and Budget on Oct. 21, 2019.
The revised form was then released to the public on January 31. If they are not already doing so, employers should begin using the updated form now. However, according to the USCIS, employers may continue to use the prior version of the form (Rev. 07/17/2017 N) until April 30, 2020. After that date, they can only use the new form with the 10/21/2019 version date. The version date is located in the lower-left corner of the form.
What Has Changed?
This new version contains minor changes to the form and its instructions. The changes include:
1. Form I-9
Revised the Country of Issuance field in Section 1 and the Issuing Authority field (when selecting a foreign passport) in Section 2 to add Eswatini and Macedonia, North per those countries' recent name changes. (Note: This change is only visible when completing the fillable Form I-9 on a computer.)
2. I-9 Instructions
Clarified who can act as an authorized representative on behalf of an employer
Updated USCIS website addresses
Provided clarifications on acceptable documents for Form I-9
Updated the process for requesting paper Forms I-9
Updated the DHS Privacy Notice
What Has Not Changed?
While most of the changes are minor and/or technical improvements, the essential rules of employment verification remain unchanged, as follows:
You must still retain Form I-9 for every active employee. You may only purge these records after the longer of 1 year after termination or 3 years after hire (of an employee who has since been discharged).
Employers should not fall into the common misunderstanding of believing I-9s can be destroyed "3 years after hire" for active workers. Unless one of the handful of very limited exceptions applies, you must have an I-9 for every worker on your payroll.
The window for completing the form is also unchanged. Section 1 must be completed by the employee no later than the first day of work. This section may be completed sooner as long as an offer of employment has been extended. Section 2, the employer's verification, must then be completed 3 business days after the employee's first day of work.
You must still provide employees with the option to choose their preferred verification documents from the list of acceptable documents. The list of acceptable documents (also known as "List A," "List B," and "List C" documents) has not changed. As long as the documents offered are unexpired, appear to be genuine, and relate to the employee being verified, then they are acceptable.
There is also a revised Spanish language version of the new I-9, but it is only to be used for verification by employers in Puerto Rico. However, employers outside Puerto Rico may use the Spanish language form as a cross-reference to assist workers with completing the English language version.  Download the Spanish version of Form I-9.
The new Form I-9's smart features, while helping to prevent errors during completion, have also created downloading problems for some employers. In the past, some employers have reported they are unable to open or download the new form. The USCIS, most likely in an effort to address this problem, has created another version of the Form I-9—without the smart features.
Employers can download both versions of the form below: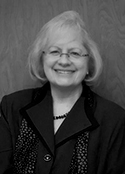 Nancy R. McDermott has more than 17 years' experience as a legal writer and editor. She writes and edits the federal Personnel Advisor manual and several state Personnel Advisor manuals and newsletters and is responsible for the design, development, and data maintenance of the Personnel Advisor HR website. She has also worked as a Court Watch Research Analyst for Texas Watch, a grass-roots organization, and for the Texas Legal Services Center, conducting legal research. Nancy earned her Bachelor of Arts degree in Criminal Justice from the University of Texas at San Antonio, and her law degree from Vermont Law School.