At Handshake, a career community for college students in the United States, we are laser focused on early talent. This cohort, comprising young professionals with no more than 3 years of work experience, falls squarely in the realm of Gen Z. Much has been said about the benefits of hiring Gen Z; as the most diverse generation yet and true digital natives, these young people born after 1996 can benefit organizations with their savviness and forward thinking.
Needless to say, we deeply believe in this generation's value—both to the employers lucky enough to recruit them and to the world at large! Before you begin the process of recruiting early talent, ask these seven questions to determine how to optimize your strategic approach.
Questions to Consider
1. What are my company's long-term workforce planning goals?
When it comes to job hunting, students and young talent are all about keeping an open mind. In fact, 60% of Handshake student survey respondents say they're open to finding a job outside of their major. With today's grads being so open to new career tracks, employers need to be thoughtful about the exact functions for which they are hiring and why.
This planning requires a thorough understanding of how, exactly, early talent can fulfill your organization's strategic priorities. Strive for agility and alignment within your organization—which teams could benefit from fresh perspectives, and which roles do you anticipate needing to fill within the next few years?
2. What career paths can early talent expect to take at my company?
Students and recent grads care about advancing rapidly: 75% believe they should be promoted within a year. According to a recent Handshake study, early talent wants to move up, not out. While new grads may not stay at your company for decades, as was and is typical with the Baby Boomer generation, they do intend to stick around—and it's up to employers to harness their talents.
Consider communicating career pathways to potential hires through stories of tenured employees, and encourage employees (especially interns and early-career hires!) to leave reviews of your organization through social media and other appropriate websites. Work on building thoughtful, structured steps into your early levels that will allow early-talent hires to make meaningful, measurable progress in their careers.
3. What education, training, and support does my company offer early talent?
Nearly 30% of students on Handshake say they are looking for training programs with a clear growth trajectory and that they would only work for an employer that cares about their professional growth.
With their career development needs met, early talent is likely to stick around. Does your company offer an education stipend? Do you provide benefits such as formal mentorship, access to on-site workshops, or paid training? Be vocal and clear about these opportunities in your job descriptions and profiles.
4. Am I communicating accurate value propositions through my employer brand?
Early-talent hires care about transparency and are doing their due diligence by researching employers before applying. We found that 85% of Gen Zs—and those graduating alongside them—research employers' websites, employee reviews, and social media to understand their people, culture, and mission. As part of your company's employer branding and storytelling efforts, make sure your values are visible and clear at every candidate touch point.
5. Am I reaching early talent early enough?
It's important to reach early talent as early as possible. That's because undergraduate college students start career planning as early as their freshman or sophomore year. These candidates are also open to internships, which are valuable pools through which your company can hire full time.
It pays off to build long-term relationships with candidates to support your long-term hiring needs. To reach prospective hires before their graduation, your business can start identifying profiles of ideal early-talent hires, create educational materials tailored to these students to help inform their career paths, and consider attending on-campus or virtual career fairs.
6. Am I reaching talent in a way that's personally meaningful to them?
In a Handshake student survey, 95% of students and recent grads told us they engage with employers that conduct personalized, proactive outreach. Meaningful, tailored contact has the potential to make recruiting more effective.
As you build your messaging foundations, consider giving a sneak peek into life at your organization, and consistently assess results to determine why certain outreach overperforms.
7. Am I impacting core diversity and inclusion (D&I) goals?
Early talent understands that inclusion and diversity in the workforce aren't just "nice to haves" but rather are essential for an employer's hiring strategy and longevity. Sixty-seven percent of jobseekers on Handshake agree they would only work for an employer that's built a truly inclusive company culture and provides a sense of belonging to all employees.
Ensure your recruiting materials and channels—including your website, social, job posts, and creatives—are inclusive. This doesn't stop at first impressions. Ensure your recruiting process is welcoming by incorporating inclusive language in job descriptions, and confront unconscious bias in your interviews and hiring process.
A new wave of talent will reshape the workforce over the next several years and make a direct impact on the future economy. In order to attract eager, proactive, and relationship-oriented Gen Z candidates during times of record-low unemployment, your organization needs to offer a sincere, thoughtful approach to early-talent recruitment. These questions will help provide guidance for successfully hiring Gen Z in the years to come.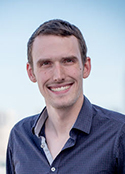 Ben Christensen is the Cofounder and Head of People and Talent at Handshake, a career community for college students in America. Today, the Handshake community includes 17 million students and young alumni at over 900 universities—including 120+ minority-serving institutions. We connect up-and-coming talent across all 50 states with 400,000+ employers recruiting on Handshake—from every Fortune 500 company to thousands of small businesses, nonprofits, startups, and more.

Handshake is democratizing opportunity and ensuring college students have the support they need to find to find a great job and kick-off a meaningful career regardless of where they go to school, what they choose as a major, and who they know. Handshake has offices in Denver, San Francisco, London, as well as remote teams.