Preliminary data from the U.S. Equal Employment Opportunity Commission (EEOC) shows that in Fiscal Year 2016, it filed fewer lawsuits and resolved fewer claims outside of court than it has in recent years, despite an increase in charges filed. Employers also paid less monetary relief.

The commission, which enforces federal nondiscrimination laws, says it faced budget issues and staff losses, but also "pursued a targeted and coordinated effort to more effectively address persistent retaliation, pay discrimination, and harassment."
EEOC did, however, make progress on reducing its charge backlog.
Charge Statistics
In its annual performance and accountability report, the commission said that it received 91,503 charges this year, about 2,000 more than FY2015. It filed only 86 merits lawsuits, however, down from 142 last year. Disability discrimination complaints topped the list, followed by gender and retaliation claims.
The commission also saw 139 merits suits resolved during 2016 and says it obtained a favorable resolution in more than 90%. These suits resulted in $52.2 million in recoveries. That's down from 155 suits resolved and $65.3 million obtained the previous year.
The commission also resolved at least 15,800 complaints through administrative enforcement—settlements, mediation and conciliation—and obtained $347.9 million through those efforts. The previous year, it resolved 16,761 and obtained $356.6 million, according to additional information provided by the commission.
EEOC touted the success rate of these efforts, however. The commission said it has conciliated a record number of cases during the past 5 years, with successful conciliations rising from 27% in FY2010 to 44% in the past 2 years.
The agency's outreach programs reached 315,000 people (down slightly from last year) during the year through participation in 3,700 no-cost educational, training, and outreach events, it said.
Backlog
EEOC has more charges pending at the end of each year than it receives. During FY2016, the commission received 91,503 charges and was able to close more than 97,000. This was 3,100 more charges than it closed last year, despite also receiving more charges this year, reducing the commission's backlog by 3.8% to 73,508 charges.
EEOC has been criticized in recent years for its backlog. Lawmakers recommended at a 2013 hearing that the commission stop "fishing" and dedicate its resources to employees who have asked for help. Then-chair Jacqueline A. Berrien, however, defended the commission's actions, noting that—at the time—it had consistently reduced its backlog since 2010. At the end of that year, however, the commission reported a 1% increase of its pending claims.
Lawmakers expressed similar concerns at a 2015 hearing and, in early 2016, introduced a bill (S. 2693) that would require the commission to use its funds to address the backlog before it could begin new initiatives such as collecting pay data. The bill has not, however, gained any traction.
Enforcement Priorities
EEOC said that during FY2016, it worked to ensure that its resources were used to achieve its strategic priorities, which included:
Eliminating barriers in recruitment and hiring;
Protecting immigrant, migrant, and other vulnerable workers;
Addressing emerging and developing issues;
Enforcing equal pay laws;
Preserving access to the legal system; and
Preventing harassment through systemic enforcement and targeted outreach.
"For over 50 years, EEOC has worked to fulfill our nation's shared vision of equality and justice for all," said Jenny Yang, the commission's chair, in a statement. "To achieve this vision, the agency has undertaken a comprehensive effort to strategically deploy its resources to matters where government focus is most needed."
The commission's enforcement priorities for 2017 are similar, with added focus on "the gig economy," "backlash discrimination," and "big data."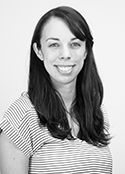 Kate McGovern Tornone is an editor at BLR. She has almost 10 years' experience covering a variety of employment law topics and currently writes for HR Daily Advisor and HR.BLR.com. Before coming to BLR, she served as editor of Thompson Information Services' ADA and FLSA publications, co-authored the Guide to the ADA Amendments Act, and published several special reports. She graduated from The Catholic University of America in Washington, D.C., with a B.A. in media studies.