UPDATE: President Trump has nominated Alexander Acosta, a former National Labor Relations Board member, to serve as Secretary of Labor. The announcement came less than 24 hours after Trump's first choice withdrew from the approval process.

Acosta is currently dean of the Florida International University College of Law. He was nominated to the board by President George W. Bush and later served as assistant attorney general for the U.S. Department of Justice's Civil Rights Division.
Acosta has a deep understanding of labor and employment issues, according to Leslie E. Silverman, a shareholder at Fortney & Scott, LLC.  Alex has distinguished himself in a variety of leadership positions and he should be able to hit the ground running if confirmed, she said.
If confirmed, Acosta would be Trump's first Hispanic cabinet member.
President Trump's nominee for Secretary of Labor, Andrew Puzder, withdrew from the approval process Wednesday, just hours before his scheduled confirmation hearing.
While experts say a change in candidates probably won't affect employment policy—after all, President Trump is likely to appoint another conservative—it means that the U.S. Department of Labor (DOL) remains leaderless for a while longer.
Puzder's Fall
Plagued by personal scandals, it became clear that Puzder didn't have the votes needed for Senate confirmation and GOP leaders called for him to back out, CNN reported Wednesday morning. The nominee announced his withdrawal that afternoon and the Senate Committee on Health, Education, Labor & Pensions (HELP) promptly cancelled his hearing scheduled for the next morning.
Democrats were predictably opposed to him because of his policy positions, but he ran into trouble with Republicans when the scandals came to light, according to Charles H. Kaplan—a member of Sills Cummis & Gross and an editor of the New York Employment Law Letter.
Among those were the fact that he employed an undocumented immigrant as a housekeeper and had faced domestic abuse allegations (albeit recanted) from his ex-wife. Because of these and other issues, Puzder's hearing may well have been a circus, Kaplan said. Maybe he didn't have enough Republican votes or maybe, "rather than face that hearing, Puzder withdrew his nomination," Kaplan said.
The HELP committee's ranking member, Patty Murray (D-WA), had led a campaign against Puzder from the beginning. In a statement on his withdrawal, she said that "[w]orkers and families across the country spoke up loud and clear that they want a true champion for all workers in the Labor Department."
Trump has not announced a replacement but Kaplan said he suspects the president will at least consider some of the names from his original list of candidates. Rep. Lou Barletta (R-Pa.) told reporters that he was considered for the job back in November, but chose to withdraw from consideration. Victoria A. Lipnic also was rumored to be in the running, but she has since been named acting chair of the U.S. Equal Employment Opportunity Commission.
Wisconsin's governor, Scott Walker, was said to be on the short list but on Wednesday evening announced that he had no plans to leave his position. Peter Kirsanow, a former National Labor Relations Board member and current member of the U.S. Commission on Civil Rights, was previously considered and, according to various news reports, could still be in the running.
Employer Takeaway
Regardless of who Trump selects as a replacement, employers probably can expect him or her to have similar policy positions to Puzder, Kaplan said.
Puzder's nomination, for example, was considered the death knell for the DOL's new overtime rules, which are currently on hold as a result of a court's temporary injunction. Puzder was an outspoken critic of the rules and, under his leadership, the DOL likely would have abandoned its defense of the rules, experts predicted. (See Puzder Nomination Could Be the End for Overtime Rules.)
Generally speaking, replacing Puzder probably doesn't change anything, Kaplan said. "I don't think, as a policy matter, there's going to be too much of a difference." Regardless of who is in charge, Trump's DOL will be much more conservative with its regulations and enforcement actions than Obama's DOL, Kaplan explained. "I think there's a general feeling by both the president … and his team that there was a lot of overregulation during the 8 years of the Obama administration," he said; "I would expect a very different Department of Labor over the next 4 years."
But for now, the DOL initiatives remain in limbo. Without leaders in place, stakeholders who have business with the department are feeling the pain, said Leslie E. Silverman, a shareholder at Fortney & Scott, LLC. "It's a challenge," she said; "no one's in charge."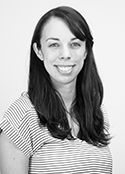 Kate McGovern Tornone is an editor at BLR. She has almost 10 years' experience covering a variety of employment law topics and currently writes for HR Daily Advisor and HR.BLR.com. Before coming to BLR, she served as editor of Thompson Information Services' ADA and FLSA publications, co-authored the Guide to the ADA Amendments Act, and published several special reports. She graduated from The Catholic University of America in Washington, D.C., with a B.A. in media studies.