The federal government recently announced increased enforcement of immigration policies, and that plan could include increased worksite visits. This means receptionists, crew managers, and others who would be the first point of contact need to know what to say—and what not to say—if U.S. Immigration and Customs Enforcement (ICE) shows up, according Lori Chesser, a Senior Shareholder at the Davis Brown Law Firm.

danielfela / iStock Editorial / Getty Images Plus
The ramped up enforcement was announced February 21 in two "implementation memos" from the U.S. Department of Homeland Security (DHS). Among other things, the agency drastically expanded the category of individuals it considers a priority for deportation and announced plans to expand its use of "expedited removal." It said it will hire an additional 10,000 staff members to carry out the increased activity.
Aside from training front-facing employees, employers also should undertake an I-9 audit and counsel employees who travel for work, said Chesser, who also chairs her firm's immigration department.
Train Front-Facing Employees
Chesser recommends that employers provide some training to employees who will be the first point of contact if government officials show up. "Most employers aren't used to this," Chesser said, but companies need to identify employees who would be the first to encounter law enforcement and decide how it wants those people to respond.
| | |
| --- | --- |
| For more information on Form I-9, attend New 'Smart' Form I-9 Compliance: Understanding Changes to the Employment Verification and Recordkeeping Process, on Thursday, March 16, 2017. Click here to register! | |
"They need to be trained to not interfere with an investigation, but also to take whatever steps you deem necessary," Chesser said. This could include refraining from making certain statements to officials, she said, or alerting the employer so it can call counsel.
The same applies to other government initiatives, such as on-site visa audits. H-1B (temporary highly skilled), L1 (intracompany transfer), and even OPT (optional practical training) visas include a potential for site visits aimed at reducing fraud in the visa programs, Chesser noted.
"I think it's something that's going to come up for people," she said, noting that agencies have indicated they would be particularly focused on the agriculture, health care, retail, and tech industries.
Check Your I-9s
Employers also should consider an internal I-9 audit. ICE has indicated that it will triple its I-9 audits this year, Chesser said. "I think [with] this increased focus on enforcement … a lot of people are going to be surprised that they have people in their workforce that aren't really authorized to work." Most employers ensure that they have completed I-9s and appropriate supporting documentation, but there are really some deceptively good false documents out there, Chesser said.
And finding out that you have unauthorized workers isn't the only possible result of these agency audits; you also can be fined if the form isn't filled out correctly, she explained, estimating that up to 75% of I-9s have some error on them.
This means that you should perform an audit, get your counsel to do some training, and also fix any errors you find, to minimize potential fines. Also, consider bringing in an expert to identify any fake documents, Chesser said. "Get a handle on your workforce in advance."
Travel Implications
While the nation awaits a replacement immigration Executive Order from President Trump, employers should note that one of these DHS memos also has some implications for employees who travel.
There's a step in the green card (permanent resident) process that prevents individuals from traveling outside the U.S. unless they have "advance parole"—a travel document allowing them to reenter the U.S. Without it, individuals who leave are considered to have abandoned the immigration process.
One of the new memos says this allowance will be granted "only on a case-by-case basis, and only for urgent humanitarian reasons or significant public benefit."
This affects employers that have workers who travel and who are in the middle of the immigration process, Chesser said; employers will have to be careful about this.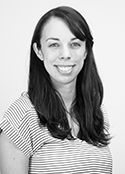 Kate McGovern Tornone is an editor at BLR. She has almost 10 years' experience covering a variety of employment law topics and currently writes for HR Daily Advisor and HR.BLR.com. Before coming to BLR, she served as editor of Thompson Information Services' ADA and FLSA publications, co-authored the Guide to the ADA Amendments Act, and published several special reports. She graduated from The Catholic University of America in Washington, D.C., with a B.A. in media studies.