Do you have an amazing group of employees that you want to reward, but you aren't sure how? Fear not! You can now follow in the footsteps of tech giants, like Yelp and Twitter, and reward your hard workers with Renaissance-style oil paintings!
Yes, you read this right! Companies like Yelp and Twitter are now trying a new tactic in employee engagement by offering custom canvas oil paintings of its employees! Nobilified
, the company tasked with creating these paintings—boasts that it's "Welcoming the masses to the 1%," and asks, "This is your world, who will you be?"
Have you ever wanted to know what Mary from accounting would look like as the Mona Lisa? Or what Dave in sales would look like as Napoleon Bonaparte crossing the Alps? Well, now you can find out! All you have to do is send them a picture of you, or someone from your office, and Nobilified will paint that person into a famous painting from history.
Nobilified offers portraits for everyone; men, women, children, and even pets! You can even do group portraits or create your own custom idea, one "noble" customer is now showcased in the iconic image of Kramer from Seinfeld! There is one small caveat to this, however! The Nobilified website does ask, "Please attempt to strike a pose for the photo." So, if you were hoping to sneak up on someone to snap a pic and surprise them with the canvassed art, you're better off ruining the surprise to get a higher quality painting.
The website adds, "Trust us, it is worth the effort. Make the facial expression you want to be transcribed and be sure to take the photo from a similar angle as the face from the original painting or photograph. Inform us of details you would like incorporated, such as sunglasses or a cigar. Our artists will incorporate your face based on the photograph you submitted. We automatically add on any hair or facial hair from your chosen work of art to your face. If you would like to keep your own hair or facial hair, please let us know."
Not only is this a clever way to show your employees that you appreciate them, it's also a great way to show outsiders who come to your company, that you have a sense of humor, take pride in your workers, and are willing to shell out some dough to have them painted into history!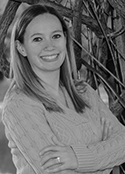 Melissa Blazejak is a Senior Web Content Editor at BLR. She has written articles for HR.BLR.com and the HR Daily Advisor websites and is responsible for the day-to-day management of HR.BLR.com and HRLaws.com. She has been at BLR since 2014. She graduated with a BA of Science, specializing in Communication, from Eastern Connecticut State University in 2008. Most recently, she graduated in 2014 with a MS of Educational Technology.