There may be no "I" in "TEAM" – but there's certainly a lot of dysfunction. Even the best workplace teams aren't immune to occasional tensions and roadblocks.
This isn't surprising, really. No matter how many times we try to remind workers that we're all on the same team at our organizations, individual styles, egos, and personalities come into play. And, unlike in regular life, work teams are not always (or even often) made up of people we've chosen to surround ourselves with – it's more like being seated next to someone on a Transatlantic flight who may or may not speak your language.
Finally, with work getting more decentralized, teams often comprise of members  who are halfway around the world and who have never met in person. Telework is great for efficiency, but not so great for getting to know your colleagues as well-rounded people.
But teams are a fact of work life, and an important one.
Kim LaFever of Positive Disruption has devoted her career to helping teams adapt and thrive through change – which, let's face it, has become perhaps the one constant in life these days. It's absolutely worth taking some time to figure out how to best surf the wave: "Companies that move through change with grace, speed, and agility not only win in the marketplace, they also become the best places to work," she notes.
I'm really excited for Kim's session coming up at the THRIVE conference in a couple of weeks; she'll be talking about how to achieve success with a network of teams:
How a decentralized approach to authority can be successfully implemented in many business settings.
Real-world examples of fluid networks of agile and powerful teams capable of delivering output in creative and impactful ways.
What Millennials, a fast-growing segment of today's workforce, demand from their teams (it's not what you think).
How effectively using networks of teams can drive business results, employee engagement, and talent retention.
Kim is one of many fantastic speakers we have lined up for THRIVE. It's going to be a fun and incredibly valuable investment in your career and your organization's success.
If you haven't yet signed up to attend, time's running out! The conference is coming up fast on May 11th and 12th. Click here to learn more; hope to see you (and some of your team members) there.
This article originally appeared on BLR's THRIVE Blog.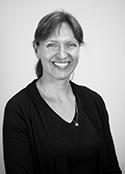 Jennifer Carsen, JD,is a Senior Legal Editor for BLR's human resources and employment law publications, focusing on benefits compliance. In the past, she served as the managing editor of California Employer Resources (CER), BLR's California-specific division, overseeing the content of CER's print and online publications and coordinating live events and webinars for both BLR and CER.

Before joining CER in 2005, Ms. Carsen was a Legal Editor at CCH, Inc. and practiced in the Labor & Employment Department at Sidley & Austin, LLP in Chicago. She received her law degree from the New York University School of Law and her B.A. from Williams College. She is a member of the New Hampshire Bar Association.

Questions? Comments? Contact Jen at jcarsen@blr.com for more information on this topic