To help ensure compliance with the Americans with Disabilities Act (ADA), there are five steps employers can take, according to Dana Connell of Littler Mendelson, P.C. and Matt Morris, VP of FMLASource, ComPsych Corporation—both presenters at SHRM's 2017 Annual Conference & Exposition in New Orleans.
Morris pointed out that employees are filing ADA complaints with the Equal Employment Opportunity Commission (EEOC) in record numbers, with over 28,000 complaints filed in 2016, garnering monetary benefits of $131 million.  Over 30% of the complaints filed with the EEOC last year included a claim that the ADA had been violated.  Once an employee has indicated an employer discriminated on the basis of disability that can open the door for the EEOC to request copies of an employer's policies.
In recent years, the EEOC has brought more ADA lawsuits against employers than any other, with a focus in areas that include ADA qualification standards and inflexible leave policies.  Despite the change in administration in Washington, D.C., the EEOC has pledged to continue vigorous enforcement of systemic ADA cases.
The speakers suggested the following five steps for employers:
Create a flexible policy,
Identify all situations that could be ADA-related,
Ensure that you have the right resources to engage properly in the interactive process,
Think hard and broadly about what "reasonable" means in each case, and
Try to get employees back to work.
Flexible Policy
The speakers noted the release of informal guidance by the EEOC in May 2016.  Although the guidance is not legally binding, Connell indicated that employers would be well served by reviewing the EEOC's statement carefully as it discusses the ADA and leave related to policies.
According to the EEOC, employers "should treat the employee requesting the leave the same as an employee who requests leave for reasons unrelated to a disability."  This means, for example, that if an employer gives employees 5 sick days without requiring documentation, it can't then require it from an employee with depression who wants to use sick time.
The May 2016 statement from the EEOC states that employers must consider leave as an accommodation even when the employee doesn't otherwise have leave benefits, isn't otherwise eligible for leave (e.g., not eligible for leave under the federal Family and Medical Leave Act (FMLA)), or has exhausted the leave the employer provides.
Employers must be careful to modify no-fault attendance policies to allow for the interactive process if an employee has a disability and needs reasonable accommodation.  And limited leave (e.g., employees can take leave for up to 1 year and then will be terminated) can be problematic if they don't provide flexibility and allow for the interactive process.  Morris noted that employers should check their policies and remove language that prohibits employees from returning to work before they're fully recovered or before they can perform all their job duties.
Knowing an ADA Request When You See One
According to a study conducted by ComPsych in 2014, 8.4% of employers miss the link between FMLA and ADA when an employee requests leave.  One employer had to pay $65,000 for not considering the ADA for a "probationary employee."  While a new employee may not be covered under the FMLA, the ADA applies regardless of how long a person has been employed.
Even if an employee does not expressly request an ADA accommodation, the speakers pointed out that an employer's awareness of an employee's condition and knowledge that the employee had taken leave may be considered a request for accommodation.
Properly Engaging in the Interactive Process
As part of the interactive process, employers may reach out to an employee who's on ADA leave to check on his or her progress.  Although employers can't require a periodic update, it's generally OK to ask how the employee is doing and whether there's anything the employee needs from the employer to help the employee return to work.
According to Connell, employers should keep in mind accommodations such as telecommuting when discussing possible accommodations with an employee.  Reassignment, including jobs that will be vacant in the near future, should be considered if no other accommodation will allow the employee to return to work.
Determining the 'Reasonableness' of a Reasonable Accommodation
The EEOC's May 2016 statement lists factors for assessing undue hardship under the ADA.  The factors include, the amount of leave required, its frequency, flexibility with respect to days on which leave is taken, whether intermittent leave is predictable or unpredictable; the impact on coworkers and the performance of the job, and the impact on the employer's operations.
Connell suggested attendees should study these factors when trying to determine whether "enough is enough" in terms of accommodation.  The EEOC's statement clearly states that indefinite leave is an undue hardship.
Getting Employees Back to Work
Employers are permitted to require continued communication about an employee's return to work.  They can also require relevant information to support extensions of a leave and information from the healthcare provider about work restrictions and how long they may be needed.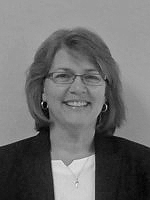 Joan S. Farrell, JD, is a Legal Editor for BLR's human resources and employment law publications. Ms. Farrell writes extensively on the topics of workplace discrimination, unlawful harassment, retaliation, and reasonable accommodation. She is the editor of the ADA compliance manual—ADA Compliance: Practical Solutions for HR. Before coming to BLR, Ms. Farrell worked as in-house counsel for a multistate employer where she represented management in administrative matters and provided counseling on employment practices.

Follow Joan Farrell on Google+

Questions? Comments? Contact Joan at jfarrell@blr.com for more information on this topic