Pay equity is getting more attention in the media, and as the public becomes more aware of the pay gap issue, employees are raising questions internally with employers, according to Joseph Beachboard and Lara de Leon of Ogletree, Deakins, Nash, Smoak & Stewart, P.C.   Some large companies have responded to the increased attention by publishing salary information and pay scales, explained Beachboard and de Leon, who were presenting a session on equal pay issues at SHRM's annual conference in New Orleans.
De Leon also noted that the Equal Employment Opportunity Commission (EEOC) recently filed lawsuits against two employers alleging equal pay violations, and advised attendees that employers are likely to see more litigation in the equal pay area.
The presenters explained that there are three main federal laws that affect equal pay requirements:
Equal Pay Act (EPA) – requires equal wages to men and women who perform jobs that require substantially equal skill, effort, and responsibility; and are performed with the same establishment under similar working conditions.
De Leon explained that the jobs compared must be equal, and that comparisons should not be based just on job titles and general responsibilities; instead, courts will generally look at the details of the jobs to see if they're equal.
Title VII of the Civil Rights Act (Title VII) – prohibits discrimination with respect to compensation because of an individual's race, color, religion, sex, or national origin.
De Leon pointed out that Title VII contains no "establishment" requirement and requires exhaustion of administrative remedies – two key differences from the EPA.  In addition, a plaintiff must prove discriminatory intent under Title VII, a showing that's not required under the EPA.
Lilly Ledbetter Fair Pay Act (Ledbetter Act) – amended Title VII so that each paycheck affected by an employer's earlier discriminatory decision triggers a new charge filing period.
Beachboard noted that when the Ledbetter Act was enacted there was a lot of concern by employers that the law would "open the floodgates of litigation," but not many lawsuits have been brought under the law.
In addition to the federal laws, many states have equal pay laws – and, in the absence of federal legislation that addresses pay equity concerns, a patchwork of state laws is developing that is making it more complicated for multistate employers to comply.  Some of the new state laws include protected classes not covered under the EPA, such as race, ethnicity, and gender identity.
The laws may also have different definitions for what constitutes "substantially similar" work.  Many state laws require employers to allow employees to discuss their wages, and some prohibit employers from inquiring about a job applicant's salary history.
Beachboard and de Leon provided the following suggestions for employers:
Review compensation practices – in particular, make note of how compensation decisions are made and how they're documented
Review compensation data – this includes starting pay, current pay, promotional pay, bonuses, and other compensation
Consider conducting a pay audit to identify potential pay disparities within the business or within certain job categories, but don't do an audit if the company is not prepared to make changes – make sure you have buy-in from senior management before you start. It helps to have legal counsel conduct the audit because the attorney/client privilege can protect the information from disclosure.
Have written policies for pay increases and bonuses – these guidelines should be based on objective, quantifiable factors
Document pay decisions
Assess your performance evaluation process if your organization bases merit pay on evaluations
Train interviewers and decision makers – in light of the focus on salary history, de Leon suggested that employers base starting pay on the company's range and avoid the temptation to bring in female or other protected class members at a lower rate.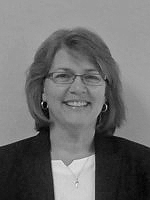 Joan S. Farrell, JD, is a Legal Editor for BLR's human resources and employment law publications. Ms. Farrell writes extensively on the topics of workplace discrimination, unlawful harassment, retaliation, and reasonable accommodation. She is the editor of the ADA compliance manual—ADA Compliance: Practical Solutions for HR. Before coming to BLR, Ms. Farrell worked as in-house counsel for a multistate employer where she represented management in administrative matters and provided counseling on employment practices.

Follow Joan Farrell on Google+

Questions? Comments? Contact Joan at jfarrell@blr.com for more information on this topic