Life in the workplace has changed dramatically in the last few years.  Today's employees want an easier, faster, and overall improved experience at work.  Team members need more flexibility and seamless access to information.  In the eyes of the modern employee, tasks and processes at work should be just as easy to complete as it is to take an Uber or shop on their phone.
With all the advances in technology, companies are running out of excuses not to have the tools and processes in place to help employees do their work more efficiently.   Yet, when it comes to change, many companies drag their feet.  This is especially true in the HR field.
So many of today's HR teams are buried under paperwork, spreadsheets and emails.  It was the same for my company, Envision Healthcare, until 4 years ago when we decided to take the next step towards innovation, and implement an HR service delivery solution.  We have not looked back since.
Our Successes with HR Automation
Currently, our business includes more than 28,000 paramedics and emergency medical technicians (EMTs) across the country.  In order to grow our business and maintain a high quality of service, we looked for a solution that had the infrastructure in place to provide important HR services to employees and understood our fast pace, high growth culture.
So far, we've been able to reduce HR transactional tasks up to 50 percent.  Prior to implementing the solution, it could take numerous hours to onboard an employee.  By the time HR worked with the new hires to fill out paperwork, set up a direct deposit and enter the new hire into the HRIS system, nearly half the day was gone.
Now, we can onboard large groups of new employees quickly because of the automated HR processes in place.  This efficiency has been invaluable as we continue to grow rapidly and bring on many new employees.
Inefficient processes and burdensome administrative tasks are more than just an inconvenience. In our case, they were affecting the ability to deliver life-saving services.  When we started this process, it was important for our employees, the paramedics and EMTs be able find answers to their questions or requests.   Rather than spend time tracking down a local HR person to change an address or update their federal W-4, they can access this information through the employee portal and make the necessary updates.
For example, candidates can accept a job offer from their mobile device, reducing the number of times they have to come to a central location to process paperwork and at the same time turning the onboarding process into a much more enjoyable experience with less paperwork on day one.  Providing self-service automation for our employees has greatly improved efficiencies all around.
HR departments struggle to do their jobs well when using inefficient tools and manual processes, which in turn has a downstream impact on employees.  Since automating some of our HR processes, we have transformed the way that we deliver HR services to our employees, enabling them to spend less time worrying about their administrative responsibilities.
6 Tips for Transitioning to a Fully Automated HR System
 Whether companies have already implemented some automation or none, the following tips can help them successfully transition to a fully automated HR system:
Step into employees' shoes. It is important to consider the transition from the perspective of the employees.  Too often, we discuss the potential changes with the leaders of the various departments, but to do the transition right, employee input should be prioritized and included in the discussion.  Employees are often resistant to change, so including them in the discussions, answering their questions, and using their ideas will go a long way in reassuring them throughout the transition.
Consider a consultant. From start to finish, a third-party expert can help companies transition to automation.  As an external consultant, they can provide unbiased advice including how to get support from the top-level executives, what to look for in a provider, how to help employees through the transition, and many other critical parts of the transition process.
Collaborate with Information Technology (IT). IT plays an invaluable role in the transition to automation.  From the beginning, collaborate and plan alongside IT.  Their knowledge and vision for how things should work will help HR departments consider the options available to them as well as provide a backdrop for a well thought out transition.
Have a robust communications plan. Before starting the transition, have a formal communication plan in place that outlines for employees what to expect, a timeline of when things are going to change, and information on training and where they can get help.  Remember to give them adequate time to prepare.  The more transparent you are with employees the higher the chances of a smooth transition.
Get executive support and buy-in. From the top down, there needs to be support for the transition.  Employees need to know the leaders of the company understand and fully support the change.  By being part of the change and talking openly about the benefits to employees, company executives can have a huge impact on how the transition is received.
Help employees along the way. Employees will need help throughout the transition.  It is important that they feel supported through training and communication.
When we started down the road to automation, our three main goals were to bring consistency to processes and practices, free up time for HR personnel to work on creative and strategic initiatives, and create a great self-service experience for our employees. After 4 years of using a custom HR application created by ServiceNow, we have accomplished these goals and created a foundation for managing additional growth and change. It is easy to see that whatever the future may bring we have the tools necessary to adapt, manage and best serve our employees.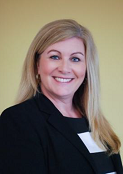 Carlie Bush is the Director of HR Shared Services for Envision Healthcare.  Carlie led the planning and implementation of and currently oversees the company's HR Shared Services center supporting more than 30,000 employees. She and the team led the selection and implementation of an integrated case and knowledge management system, creating numerous efficiencies through employee self-service and automation.