The U.S. Department of Labor (DOL) proposed a new round of guidance on the Mental Health Parity and Addiction Equity Act (MHPAEA), elaborating on the law's application to various plan design features that may be deemed to treat mental health benefits unfairly.
The DOL's guidance was accompanied by a model disclosure form and a "self-compliance tool" for group health plans and insurers to use in assessing their MHPAEA compliance. The DOL plans to accept public comments on the guidance document until June 22, and then issue a final version once it has considered these comments.
The MHPAEA requires that the financial requirements and treatment limitations imposed on mental health and substance use disorder (MH/SUD) benefits be no more restrictive than for medical and surgical benefits. The most complex compliance issues involve nonquantitative treatment limitations (NQTLs). The 21st Century Cures Act, enacted in 2016, called for the DOL to issue additional guidance on NQTLs and disclosure requirements.
Specific NQTL Examples
Under the MHPAEA rule issued in 2013, "any processes, strategies, evidentiary standards, or other factors" used to apply an NQTL to MH/SUDs must be applied no more stringently than to medical/surgical benefits. The proposed FAQs apply this principle to some common coverage disputes.
Example 1. A plan document excludes treatment that is "experimental or investigative," meaning no professionally recognized treatment guidelines define clinically appropriate standards of care for the condition, and fewer than two randomized controlled trials are available to support the treatment's use.
For medical/surgical conditions, the plan has followed the document by approving treatments supported by treatment guidelines and more than one randomized trial. However, the plan has denied all claims for Applied Behavioral Analysis (ABA) to treat autism, even though ABA also meets these criteria.
This practice violates the MHPAEA, the DOL stated: "Although the plan as written purports to exclude experimental or investigative treatment for both MH/SUD and medical/surgical benefits using the same standards, in practice, it imposes this exclusion more stringently on MH/SUD benefits."
Likewise, if a plan defines experimental or investigative treatments as those with a rating of C or below in the Hayes Medical Technology Directory, but considers C-rated medical/surgical treatments for possible approval on a case-by-case basis, the plan may not simply reject all C-rated MH/SUD treatment. "Because of the discrepant application of the evidentiary standard used by the plan, the fact that the plan ultimately denies some medical/surgical benefits that have a rating of 'C' does not justify the total exclusion of treatments with a 'C' rating for MH/SUD," DOL explained.
Example 2. A plan generally follows professionally recognized treatment guidelines in setting dosage limits for prescription medications, but the dosage limit set for buprenorphine to treat opioid use disorder is less than those guidelines recommend.
This practice also violates the MHPAEA, according to the DOL. Dosage limits are generally allowed as a medical management technique, but as such they must be applied no more stringently to MH/SUD than to medical/surgical benefits. And if a plan uses a pharmacy and therapeutics committee instead of treatment guidelines, "these processes must comply with MHPAEA's NQTL standard in practice," DOL indicated.
Other examples involve step therapy, reimbursement of nonphysician practitioners, the timing of appointment scheduling, and the residential treatment of eating disorders.
The MHPAEA does not prohibit the outright exclusion of certain mental health conditions, the DOL noted. "An exclusion of all benefits for a particular condition or disorder … is not a treatment limitation" as defined by the act. In the small group and individual market, however, some mental health benefits may be required as "essential health benefits" under the Affordable Care Act, depending on the state's benchmark plan.
Disclosure Requirements
The MHPAEA requires a plan or insurer to disclose its criteria for medical necessity determinations involving MH/SUD coverage, and the reason for any denial of payment for such services. As directed by the Cures Act, the DOL proposed additional guidance in this area.
A health plan that uses a provider network must make a reasonable effort to keep the provider listings, including mental health providers, up to date, the DOL indicated. However, the summary plan description may simply describe the network and provide a hyperlink to a separate directory, as long as the DOL's rules on electronic communications are met.
The DOL also issued an updated version of a draft model form, originally released in June 2017, for plan participants and others to inquire about limits on mental health coverage. The MHPAEA requires a plan or insurer to disclose its criteria for medical necessity determinations involving MH/SUD coverage, and the reason for any denial of payment for such services.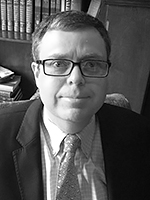 David A. Slaughter, JD, is a Senior Legal Editor for BLR's Thompson HR products, focusing on benefits compliance. Before coming to BLR, he served as editor of Thompson Information Services' (TIS) HIPAA guides, along with other writing and editing duties related to TIS' HR/benefits offerings. Mr. Slaughter received his law degree from the University of Virginia and his B.A. from Dartmouth College. He is an associate member of the Virginia State Bar.

Questions? Comments? Contact David at dslaughter@blr.com for more information on this topic.