Having a diverse workforce is great for business, for a variety of reasons. Diverse talent can offer unique perspectives for problem-solving, brainstorming, and innovation. Not only that but jobseekers today crave working for employers that are just as diverse as they are. 
Tasman Allen—Customer Business Lead and Head of Kraft Heinz's African-American Business Resource Group—joins us to discuss a new Kraft Heinz initiative that focuses on recruiting diverse talent through specialized groups.
HR Daily Advisor: We hear a lot about the positive aspects of a diverse workforce, but not every business has a diverse staff. For companies looking to improve the diversity of their organization, where should they begin? 
Allen: I firmly believe that for a company to improve diversity, you have to leverage the diversity you already have.  Start with your employees and gain insights there.  It's how I started with Kraft Heinz, coming in through the Inroads program as an intern.  And I've been here now for 22 years.
HR Daily Advisor: You are now spearheading an ambitious new effort to focus on diversity in recruitment, would you be able to provide more detail about this endeavor? How can companies work to incorporate something similar across their organizations? 
Allen: This is my second year as head of Kraft Heinz's African-American Business Resource Group.  When Kraft and Heinz came together in 2015, the initial focus of our group was workplace development.  It was important to bring everyone together, to leverage diversity within the organization, and to network.
Now that the merger is in the rear-view mirror, we're redoubling our efforts on talent and recruitment.  It started with an initiative to partner with Historically Black Colleges.  We've visited Howard University, Morehouse, Spellman, and Clark Atlanta University.  It wasn't just about job interviews.  We wanted to show support for students and to offer Kraft Heinz as a great place to work.
We've done information sessions, set up tables, and done mock interviews.  The goal is to emphasize how important diversity is to Kraft Heinz.  For me, the key learning is that our business resource group needs to be part of the whole recruiting process.  One particular area of focus is getting candidates for our corporate trainee program, which works to train the future leaders of the company.
HR Daily Advisor: According to Glassdoor, Kraft Heinz empowers employees to contribute to three key business initiatives: talent recruitment; learning and development; and workplace inclusion and communication through its Business Resource Groups (BRGs). As the head of Kraft Heinz's African-American Business Resource Group, can you tell us more about this initiative and how it's helped shape and define Kraft Heinz's culture? 
Allen: At the core, it's about working with the people you have, as I said before.  Our Kraft Heinz vision—Being the best company, growing a better world—sets the tone.  You can't fulfill this vision without a diverse organization.  You can only be the best by being a diverse organization.  Kraft Heinz's vision allows our business resource groups to flourish because their mission represents the core of the company's values.
HR Daily Advisor: For companies looking to implement something similar to BRGs, where should they begin? Are there any issues these employers should know before undertaking similar programs?   
Allen: To me, what sets us apart at Kraft Heinz is senior leadership support.  The leaders of the company really support all the Business Resource Groups and all our efforts, which makes a huge difference.
For example, they strongly supported organizing a way for Kraft Heinz to recognize the importance of National College Decision Day.  We encouraged all employees to wear their college paraphernalia, and also to reach back to their colleges and universities and tell them about their successful careers.  Doing this helps students—who may become our future employees—see the diverse environment we have at Kraft Heinz.
Kraft Heinz created a video that showcases the African American Business Resource Group discussing their fears, anxieties, and expectations about attending college for the first time—as Tasman discussed above. You can view the video here.
Consider creating similar videos when recruiting diverse talent to your organization. As we know, videos do a great job showing what can't be explained in written form. Also, consider creating similar employee resource groups and highlighting these groups throughout your company's career website. These groups are a great way to show candidates that you value—and are committed to having—a diverse and inclusive workforce.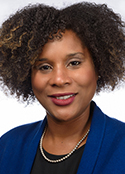 Tasman Allen is the Customer Business Lead and Head of Kraft Heinz's African-American Business Resource Group. The Kraft Heinz Business Resource Groups (BRGs) are employee-led groups that come together to impact diversity-focused business initiatives. They are supported by sponsors from the executive leadership level. Kraft Heinz BRGs empower members to contribute to talent recruitment, learning & development, and workplace inclusion & communication. There are 6 business resource groups in the United States, Canada, and Europe: Black/African American; Latin/Hispanic; Asian American/Pacific Islander; Veterans; LGBT; and Women.