This year's college graduates are among the luckiest yet—unemployment is at its lowest rate since 1969, and employers plan to hire 11% more graduates, with higher salaries, from the class of 2019 than the class of 2018.
In a competitive hiring market, small businesses can sometimes struggle to gain the attention of top candidates, especially when larger companies are able to offer higher salaries and flashy perks. That said, Gen Zs are unlike their predecessors—it takes more than an impressive starting salary or ping pong tables in the office to get them in the door.
As the class of 2019 enters the workforce, there are a number of things small business owners can do to attract today's best and brightest young talent.
Focus on the Benefits That Really Matter
Small business owners don't have to worry about offering the same kinds of perks as Google—like free meals or gym memberships—as long as they focus on basic employee benefits. Gen Z is more interested in medical coverage than cocktail hour in the office, citing health insurance as the number one "Must-Have" when looking for a job. 401(k) matching is another benefit that Gen Z is actively looking for in a first job.
The current graduating class could also use a little help from employers when it comes to money and spending knowledge, and small business owners should consider offering financial wellness plans to help their younger employees become financially independent.
For example, 60% of Millennials feel that financial professionals are too expensive to consult, yet 74% of Millennials indicate some level of stress when filing their tax returns. Employers can provide a real benefit to recent grads who are new to tax season by offering access to financial and tax professionals.
Sixty percent of Millennials aren't investing, meaning there's a great opportunity for employers to help the class of 2019 to start investing early and feel confident transitioning into the next phase of life.
Company Culture Is Everything
While salary is important, Gen Zs are focused on company culture above all—they want to work for companies that invest in their employees and offer room for growth. In fact, opportunity for growth is the top factor the class of 2019 is considering in prospective employers, ahead of work/life balance and compensation. Small businesses can define clear paths for employee growth, implement mentorship programs, or offer in-house training to show younger employees that they care about their professional development.
Gen Zs want to work for companies that align with their personal values, too. In fact, working for an organization that is in line with their social compass is a significant consideration for Gen Z candidates. Small business owners should think critically about their mission and business practices because this graduating class will be taking a closer look, as well.
Small businesses don't have to invest billions in social causes to prove their commitment to doing good—they can have dedicated days for the company to participate in community service or offer paid time off for employees to volunteer. On a macro level, small business owners should also make a clear effort to focus on diversity in the hiring process and provide programs for inclusion within their company.
You Don't Have to Be a Fortune 500 Company to Hire the Best
The class of 2019 is looking beyond Fortune 500 companies for employment opportunities—small businesses and start-ups can provide experiences and benefits that are just as valuable, if not better, for young employees entering the workforce.
By squaring away "must-have" benefits like health insurance, 401(k)s, and financial wellness plans; offering opportunities for mentorship and career growth; and cultivating meaningful workplace environments, small businesses will have a leg up in the hiring process—and might just steal the next Steve Jobs away from the Apples of the world.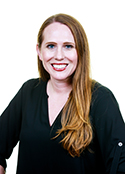 Nicolette Quispe is the Vice President, People Operations for LegalZoom, specializing in improving business results through strategic people operations. At LegalZoom, she leads the team on matters such as company-wide engagement, talent management, well-being initiatives, compliance, total rewards, and learning & development, amongst others. Nicolette has previously held key HR roles with other high-growth organizations such as PeopleSupport, Overture Services, and Yahoo! She holds an undergraduate degree in Anthropology from the University of California at Berkeley, as well as SPHR and SHRM-SCP certifications.