Hiring talent has become extremely difficult in the past several years. In the context of a tight labor market, employers are fighting over talent, and applicants are finding themselves in a privileged position.
It's a challenge for recruiters to find a balance between rushing through a hiring process to retain top talent and narrowing the funnel as soon as possible. In order to hire talent more efficiently, hiring processes are often semiautomated.
A Time-Consuming Process
The decision of who to employ in your organization can't be taken lightly. It's a responsibility that affects the whole organization.
Hiring a new employee has a great impact on your company. It costs companies 33% of an employee's annual salary on average, which means you'll need to cough up $15,000 to replace someone who earns a salary of $45,000. In other words, employee turnover is expensive.
If you talk to recruitment professionals, they will all tell you the same thing: Hiring someone new is a time-consuming process. You need to determine whether someone matches the profile and has the right skills, experience, and personality.
Moreover, you want to know why people applied for the job. Do they have the right skills and experience? Will they match with the company culture? Does their personality fit the expectations? Is training necessary? The list is endless.
On top of that, you have to repeat this process for every candidate and for every job opening.
Find a Balance Between Automation and a Human Approach
Wouldn't it be better to automate the process? That would, indeed, solve the time issue. Of course, you can't automate the entire process, as this activity needs a human approach—something that can't be put into mere numbers.
What you can do instead is collect candidate data so you can prepare for the personal conversations you will have with them.
Preemployment assessments are good predictors of job performance. They can be administered quickly and easily through well-designed software. Once you start standardizing the use of assessments in your hiring process, you'll be able to run a more effective, future-proof recruitment strategy.
Strategy and Timing
Fifty-seven percent of companies already use assessments to identify the perfect candidate. They can be a great asset during the recruiting process, but you need a strategic and smart approach before you set them up.
To determine how to use assessments during recruitment, it's important to look at what type of assessment you should use in which situation.
After you've identified the needs of the organization or department, written the job description, and started the search for strong candidates, applications will start to flow in. After reviewing the applications and filtering out the best ones (which can also be automated by designing a question form), you can implement your assessment.
With so many assessment types on the market, it's a challenge for HR professionals to decide which assessment to use. The right assessment can give you more insights into how a candidate would fit the job, team, and culture than an in-person interview would. You'll be able to consult data afterward and standardize the process to do comparative research between competing candidates.
Let's have a look at which assessments can be used in the hiring process:
Knowledge assessment. When you're hiring for a position that requires specific know-how, a knowledge assessment comes in handy.
For fields like IT, medicine, law, engineering, etc., you'll need to check if what the candidate says about his or her education and experience is true and of a satisfactory level for the position.
It's great not only for you as a recruitment professional but also for the candidate, who will learn about the requirements and expectations of the job.
Skills assessment. Skills assessments are similar to knowledge assessments. The only difference is that the actual knowledge isn't the only thing being tested. For certain positions, the way a candidate puts theory into practice is even more important.
If you need to hire someone in the field of sales, marketing, communication, customer service, or design, it's advisable to test how the candidate applies his or her knowledge in particular cases he or she is confronted within an assessment.
Value assessment. For an analysis of how the candidate will perform in the organization, you can create a value assessment.
A value assessment will gauge personal values and give you a perspective on whether the candidate fits the company culture, the job type, and the team he or she will end up in. Furthermore, you can dig deeper to discover where the person's loyalties lie and get a clearer view on his or her integrity and moral values.
This test is valuable when you hire someone outside your company or in organizations that require a high level of discretion, diplomacy, or integrity.
Personality assessment. People have unique characteristics that influence their behavior. If you want to determine whether a candidate matches his or her potential future team, the corporate culture, and the job itself, you can choose to do a DISC assessment.
This type of assessment will describe the candidate's general behavior and help you predict how he or she will react in certain situations. The assessment questions are based on four factors: dominance, influence, steadiness, and conscientiousness. As a recruitment specialist, you'll easily discover strengths and weaknesses.
This test can also be applied to existing employees and teams in order to suggest useful trainings or functional shifts. It has very broad application possibilities.
Report Back to Your Candidates
If implementing an assessment, it's important to provide candidates with a feedback report after they've completed it. It provides a guideline for upcoming interviews, but it also makes candidates feel more connected to the job and the organization.
As a recruitment specialist, you'll be able to analyze candidates thoroughly through the reports. You can look into the assessment report during an interview with the candidate and ask focused questions to test your assumptions. The candidate will also have the opportunity to elaborate on the results. This way, you both get a clear and an honest idea about whether the candidate is a match for the job and the job is a match for the candidate!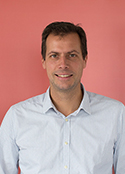 Stefan Debois is the founder and CEO of Survey Anyplace, an online software tool that can be used to create assessments that return valuable insights and advice to you and your respondents. Besides kitesurfing, Stefan is passionate about the use of technology to build professional relationships with people at scale.
Connect with Stefan on LinkedIn and follow Survey Anyplace on Twitter and Facebook.