Organizations frequently saturate their app ecosystems with collaboration tools because they allow employees to create a space for the sharing of ideas and opinions in the workplace and participate in work-based conversations using their mobile devices.
Before remote work became almost mandatory in light of the coronavirus, we would have said that despite the benefits, collaboration apps may have been causing more harm than good. But now that some organizations are forced to work from home, these businesses are turning to collaboration apps to keep workers in the loop and connected with their colleagues. But are they still hindering employee productivity?
If the collaboration tools are not part of a well-thought-out digital workplace strategy, they can create disjointed flows of information that force employees to pull away from their current work and change focus altogether, which is a serious concern because, on average, it takes an employee 25 minutes to return to peak productivity after an interruption. Ultimately, the time lost can restrict engagement and reduce productivity.
Collaboration Tools Create New Workplace Problems
The biggest issue with collaboration apps is that they limit employees' control over the information they consume, when they receive it, and how it's structured. Unlike one-to-one models of communication, like e-mail and instant message (IM), collaboration tools are often organized by topic or category and result in an accelerated exchange of information between multiple group members.
Posts made via these tools lack features like subject lines or clearly identified senders that help the receiver discern the importance of the message and whether he or she can afford to ignore it.
Knowledge management suffers without the organization of an in-box. When groups force information into a centralized location at a fast rate, messages disappear from the top of the chat. Employees waste time scrolling to find missed messages and struggle to keep up with the flow of information.
Collapsible subject categories also cause users to search for information in a channel, only to realize it isn't relevant or of value to them. We've created a culture of information-hunting that constantly results in disappointment.
Essentially, we've created an environment where it's become difficult for employees to discern which conversations and messages are relevant to their work. It's a catch-22: Employees risk missing something critical by choosing to ignore incoming notifications, but alerts pour in too fast for them to feasibly track. So, rather than improving productivity, collaboration tools often create more work and stress for employees.
Companies Struggle to Specify a Purpose
Various levels of management may have different levels of visibility into the negative impact of collaboration apps on productivity. HR departments, CEOs, and other stakeholders more removed from employees' day-to-day work tasks may interpret the constant sharing of virtual high-fives and GIFs as a sign of camaraderie. Mid-level managers, on the other hand, are starting to feel frustrated with the inefficiencies of these tools.
But collaboration tools are here to stay. The global collaboration application software market is currently worth $3.5 billion and is expected to grow nearly 70% in the next 3 years. As remote work continues to become the norm, your organization has a vested interest in helping your workforce use collaboration apps in a more strategic way.
Governance and Structure Are Key to Productivity
The productive use of collaboration tools starts by evaluating the purpose of each tool and determining which ones are worth keeping. After you identify the purpose of each tool, you can make intelligent decisions about which ones to consolidate or turn off altogether.
For the tools you choose to retain, you should provide guidance and advice to help your employees use them in ways that optimize productivity and reduce the level of stress on your workforce.
Your digital transformation maturity grid—an internal assessment of your organization's strategy and vision, people and culture, process and governance, and technology and capabilities—provides a lens for determining the appropriate use of collaboration tools.
For example, your business needs—such as document-centric vs. conversation-centric or synchronous vs. asynchronous collaboration—will influence which tools you keep. By evaluating your current app ecosystem, your organization can outline where it wants to go while mapping out appropriate steps for getting there.
Centralization Is the Secret to Success
The most successful organizations integrate these tools into their intranet to provide a centralized digital destination that gives greater context to the overall conversation. In addition to channels in team chat apps, spaces inside the intranet can be created for conversations, key stakeholder updates, relevant files, tasks, and overall status.
This gives members a full 360-degree view into the work being done as opposed to just a conversation. Knowledge is better maintained, and it's much easier for new members to identify relevant information without wading through piles of meaningless back-and-forth conversations.
Without centralized communication spaces, careful governance, and full transparency, collaboration tools are often unproductive. But they deliver important benefits when used in alignment with your company's business needs.
When the purposes for specific tools are clearly defined early on, supported by all levels of management, and integrated into your overall digital workplace strategy, collaboration tools can boost employee productivity and engagement in your organization.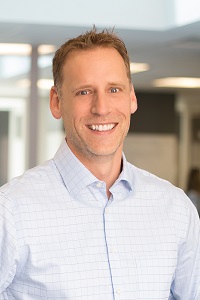 Mike Hicks brings 20 years of experience to Igloo and leads all marketing efforts, including responsibility for bringing new products and services to market. Mike is a recognized leader in global enterprise software marketing and his career includes senior roles at integrated communications agencies and global enterprise software companies. Prior to joining Igloo, Mike led enterprise marketing and global demand generation for the software portfolio at BlackBerry through their shift to being a software-driven company.