If you're like many employers and have Baby Boomers in your workforce, you may be thinking about how you're going to replace all that organizational knowledge as they retire. If that's what's on your mind, then it's time to dust off that succession plan and get busy capturing all that knowledge. This article, however, is about helping employees, who choose to do so, transition to retirees or to part-time work. Or, in some cases, not retire at all.

Whether you have only a couple of employees approaching a traditional retirement age or a small hoard of them, they all have questions about the retirement process and what happens when. For example, …
Q: When Do I Sign Up for Medicare?
A: If you're a U.S. citizen or you meet the lawful presence and residency requirements, the Initial Enrollment Period (IEP) is your first chance to sign up for Medicare. It starts 3 months before your 65th birthday, includes the month you turn 65, and ends 3 months after the month you turn 65. You can learn more about enrolling in Medicare, here.
When to sign up for Medicare, however, is just the tip of the iceberg for employees approaching retirement. They'll also want to know a slew of other things, including:
How does Medicare interact with your group health insurance preretirement?
Does your group health insurance supplement Medicare postretirement?
Is a phased retirement an option and, if so, would benefits be available?
Do you provide a preretirement planning program?
HR can assist employees approaching retirement by providing information that addresses the above, as well as any other questions or issues that might be of interest to an aging workforce.
You should not offer the information, unsolicited, to an employee that you think might be interested. Even if you're just trying to be helpful, that gesture may be regarded as age discrimination*, so a better approach is to gather the information and have it available when employees come knocking on HR's door asking about their retirement options.
A Retirement Toolkit
At minimum, information for potential retirees should include your policies regarding retiree benefits and flexible work arrangements. Another option is to point employees—who are curious about their retirement options—to a toolkit jointly offered by the Depart of Labor, the Social Security Administration, and Medicare & Medicaid Services. You can find it here.
This toolkit provides employees with a timeline for retirement planning and an overview of retirement savings plans, Social Security, and Medicare. It also provides publications with more detailed information on retirement savings plans, pensions, and health plans, including:
Top 10 Ways to Prepare for Retirement
Women and Retirement Savings
Filing a Claim for Your Retirement Benefits
What You Should Know About Your Retirement Plan
Work Changes Require Health Choices—Protect Your Rights
When to Start Receiving Retirement Benefits
How Work Affects Your Benefits
Medicare and You in 2017
The Social Security's webpage, Applying for Medicare Only, provides information on signing up for Medicare Parts A and B at age 65 for those individuals not yet ready to claim Social Security benefits.
Many of the publications mentioned above are available in other languages as well.
Phased Retirement
To better meet the challenges of your changing workforce demographics, consider offering phased retirement. It can be a win-win for employers and employees alike. Not all employees of retirement age are financially ready for traditional retirement and offering a phased retirement can bridge the gap between full-time employment and full-time retirement. There are multiple forms of phased retirement, including:
Rehiring retirees as project consultants, part-time, seasonal, or on a temporary basis
Gradually reducing an employee's working hours
Allowing employees to take a leave of absence to try out retirement
Implementing a job-sharing arrangement between older workers
Allowing older workers to move to less stressful/demanding jobs
Additional Resources:
*The Age Discrimination in Employment Act (ADEA) prohibits employers with 20 or more employees from discriminating against employees or applicants on the basis of age. Individuals must be at least 40 years of age to be covered by the ADEA. Harassment of employees on the basis of age is also unlawful discrimination.
The Act also protects an older worker's disability payments, retirement incentives, life insurance, pension, and retirement plans. Amendments to the ADEA also set out standards for waivers of legal rights by older employees in return for retirement incentives.
Many states also have fair employment laws that prohibit age discrimination. Different age groups may be protected under state law and smaller employers may be subject to state requirements.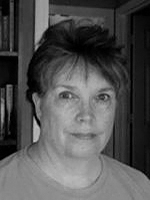 Sharon L. McKnight, CCP, SPHR, draws from more than 20 years of management experience, including 6 years as a director of human resources, to develop compensation administration tools and write about compensation issues. Her experience in both operational and HR management provides her with a practical approach to providing online resources that address the challenges facing compensation and human resource professionals.