Employers may face legal and morale problems regardless of how they decide to respond to the injunction temporarily blocking the Fair Labor Standards Act's (FLSA) new overtime rule, says one expert.

No matter which way you turn, there are risks, said Jonathan Segal, a partner and managing principal at Duane Morris LLP. And there's no one-size-fits-all approach to dealing with this, he told BLR®; you're going to have to balance competing interests.
Just days before it was set to take effect, a federal judge blocked the U.S. Department of Labor (DOL) regulation that would have required that employers pay overtime to any workers making less than $913 per week (which amounts to $47,476 annually).
Employers who had already implemented changes were left wondering whether or not to roll them back. Wal-Mart, for example, had already increased manager salaries to ensure they remained exempt. According to various news reports, it doesn't plan to reduce their pay now.
So what's the best course of action? It depends on what actions you took and your workplace culture, according to Segal.
First Things First
If the injunction has you thinking about converting employees back to exempt status, be sure to check all applicable state laws first, Segal said.
California, for example, has its own salary threshold, set at twice the hourly minimum wage of $10, which amounts to $41,600 annually. For employers with at least 26 employees, this will increase to $43,680 on January 1, 2017, and, eventually, to $62,400 by 2022. California also has a duties test that is stricter than the FLSA's.
New York also maintains its own salary threshold, currently $675 per week (which amounts to $35,100 annually). The state's Department of Labor has proposed increases for the next few years, reaching $58,500 as soon as 2018 in New York City.
"Employers need to remember that if they make a change, it has to be consistent with state law," Segal said.
If You Reclassified Workers as Nonexempt (or Said You Would)
If you reclassified employees—or said you were going to reclassify them—because of the new overtime rule, there are a few things to consider before proceeding.
To start with, several states have specific requirements for employee notice when you alter compensation. Segal said it is unclear whether an announced but unimplemented change would be subject to these requirements. "It's an open question," he said, "I would hope not." Regardless, it's a potential risk that employers will need to consider.
And hopefully your original letter to the employee (or your employee handbook) included a right to revocation, he said. If not, there could be some legal risk involved.
The next step is to think about how you reached the decision to reclassify in the first place. Did you just look at salary or did you look at duties, too? Did you conduct an analysis? "I think those facts should inform an employer's decision," Segal said.
If you had an employee who clearly met a duties test but you didn't want to raise their salary, you may be in the clear to change them back to exempt, at least legally, if they meet the current $455 per week threshold.
Morale issues are a different story, however. Consider whether the original announcement was welcomed at your workplace. If employees were thrilled at the prospect of compensation for overtime hours, it's going to be difficult to go back on that, Segal said. On the other hand, if employees were upset about lost flexibility or a change in benefits, they may be happy that the changes aren't taking effect, he said; it all depends on your workplace.
If, however, you never considered duties and just reclassified everyone who didn't meet the new salary threshold as nonexempt, you're taking a risk if you choose to convert them all back, according to Segal. Employees who are unhappy that they won't be receiving overtime compensation as planned could sue, and a court will look at whether they truly met a duties test.
It may be worthwhile to keep the nonexempt classification when you're dealing with employees whose duties fall into a gray area, Segal said. But then there's the morale issue again: employees may be angry about the loss of flexibility.
And if you did perform an analysis that revealed potential problems with employees meeting their duties tests, the risks that come with changing an employee back to exempt are even more numerous. He or she may be able to show that you knew there was a problem—or at least a risk—with the duties, Segal said. Because this could arguably be a willful violation of the law, it could open the door to double damages and an extension of the statute of limitations under the FLSA, he said.
Again, it's best to evaluate each situation individually, Segal said; use caution with one-size-fits-all approaches.
If You Gave Salary Bumps (or Said You Would)
If you increased the salary of already-exempt employees to meet the new threshold or said you were going to (right before the holidays, Segal noted), the major concern in revoking that is the obvious morale implications.
That doesn't mean it is without legal issues, however. As discussed above, hopefully you made clear, in writing, that you retain the right to reduce compensation. Employers need to consider the implications of state law notice requirements here, too.
And if you choose to leave the raises in place, you may face pushback from coworkers who did not receive an increase. Employees who didn't get a bump may be upset if the increase remains in the absence of a legal mandate, Segal said, because the increase took employees who weren't performing as well or who have less seniority and put them at the same level as high-performing, long-tenured workers.
You'll have to think about what that says to an employee who saw his or her coworkers get—and keep—a 10 percent increase at the employer's discretion, but who received no increase themselves.
The key here is to be thoughtful, Segal said. And again, asses each situation individually.
What Happens Next
It's still possible that the judge could choose not to make the injunction permanent, but based on the reasoning in his order—which called the rule "unlawful"—that's very unlikely, Segal said. "In my view, [there's] high certainty that this becomes permanent."
DOL can appeal to the 5th U.S. Circuit Court of Appeals but once President-elect Trump takes office, his DOL could drop the appeal. And even if the appeal weren't dropped, the 5th Circuit tends to give less deference to agency actions and executive orders, Segal said. "It's not an accident that the suits were filed in that circuit."
And even if the 5th Circuit were to uphold the lower court's injunction, Congress could potentially invalidate the rule with a bill that Trump might then sign into law. "There are so many different scenarios but I think it's likely that the rule will not survive," Segal said.
But what happens if the rule eventually takes effect? Is it retroactive to December 1? "I think it is extraordinarily unlikely," Segal said. "I think there would be a very strong argument of detrimental reliance [on the injunction]."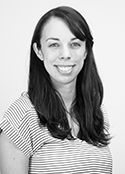 Kate McGovern Tornone is an editor at BLR. She has almost 10 years' experience covering a variety of employment law topics and currently writes for HR.ComplianceExpert.com and HR.BLR.com. Before coming to BLR, she served as editor of Thompson Information Services' ADA and FLSA publications, co-authored the Guide to the ADA Amendments Act, and published several special reports. She graduated from The Catholic University of America in Washington, D.C., with a B.A. in media studies.