The U.S. Department of Labor (DOL) has requested that an appeals court fast-track its appeal of the injunction blocking the new overtime regulations. But even if the court agrees to DOL's proposed expedited schedule, it wouldn't take any action on the injunction until at least February, weeks after President-elect Donald Trump takes office.

The department filed an appeal with the 5th U.S. Circuit Court of Appeals December 1. It argued that a federal district court judge's injunction halting the rule "rests on an error of law and should be reversed." The judge called into question DOL's authority to establish a salary-basis test for overtime eligibility under the Fair Labor Standards Act (FLSA). DOL, in its appeal, argued that the 5th Circuit has already sanctioned the test in previous opinions. (For more information on the regulations and the injunction, see 'Unlawful' Overtime Rule Temporarily Blocked.)
In addition to asking the appeals court to review the injunction, DOL filed a motion for expedited briefing and oral argument. "Expedition is clearly warranted in this case," it said, asking the court to rule on that request by December 8. If it grants the request for a quick review, DOL has proposed a schedule that would have briefing completed on February 7, 2017.
This means that even if the court grants DOL's motion, it likely wouldn't reach a decision on the injunction until weeks after Trump has taken office.
By then, Trump's DOL may have already dropped the appeal, Jonathan Segal, a partner and managing principal at Duane Morris LLP, previously told BLR®. "I don't see this rule going forward under a Trump DOL," he said, calling the appeal a "Hail Mary pass."
Or if the new DOL doesn't drop the appeal, the 5th Circuit may well uphold the lower court's order; it tends to give less deference to agency actions and executive orders, Segal noted. "It's not an accident that the suits were filed in that circuit," he said.
And if the 5th Circuit didn't uphold the lower court's injunction—which Segal says is unlikely—Congress could potentially invalidate the rule with a bill that Trump might then sign into law.
It's also important to note that the district court still has jurisdiction and could make the injunction permanent. However, that's another unlikely scenario, according to Segal. Instead, it probably will afford deference to the 5th Circuit, he said.
The plaintiffs, however, are still hoping to win summary judgment at the district court level. The challenge to the rules initially started as two separate lawsuits: one was filed by 21 states and another by business groups. They eventually were consolidated but a summary judgment motion from the business' suit is still outstanding.
"The States' counsel informed us that they oppose this expedition motion," DOL said in court documents. "They noted that the summary judgment motion in the companion case filed by business groups is fully briefed, and indicated that they would prefer to await a summary judgment decision if the district court is inclined to issue such a decision." (State of Nevada v. U.S. Department of Labor, No. 16-41606 (5th Cir. Dec. 1, 2016))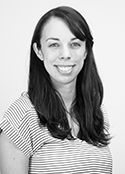 Kate McGovern Tornone is an editor at BLR. She has almost 10 years' experience covering a variety of employment law topics and currently writes for HR Daily Advisor and HR.BLR.com. Before coming to BLR, she served as editor of Thompson Information Services' ADA and FLSA publications, co-authored the Guide to the ADA Amendments Act, and published several special reports. She graduated from The Catholic University of America in Washington, D.C., with a B.A. in media studies.