Employers can expect some relief from federal requirements under the Trump administration, especially those put in place under President Obama.

New pay reporting requirements and the overtime rules almost certainly are doomed, as are new requirements for contractors, attorneys from Fortney & Scott predicted during a recent webinar.
On the other hand, employers are likely to see more discrimination claims than they have in the past, the attorneys noted during the December 14 event, The Trump Presidency: What Will Survive—and What Won't—from the Obama Regulatory Agenda.
A High-Level Look
With President-elect Donald Trump in the White House and Republicans controlling Congress, employers can expect a few years of business-friendly legislation and regulation (or, more specifically, a lack of regulation), the speakers said.
Republicans' 52–48 position in the Senate also bodes well for Trump's nominees. The Senate only needs 51 votes to confirm executive branch and judicial appointments, Leslie E. Silverman explained. So, assuming votes are split along party lines, his choice for Secretary of Labor, Andrew Puzder, and others could be confirmed easily, she said.
The one thing that Democrats have some control over, however, is U.S. Supreme Court appointments. The Senate needs 60 votes to confirm a High Court judge if there's a filibuster, so that does act as a check, David S. Fortney said. And because the vacancy is conservative Antonin Scalia's seat, the outcome of the Court's rulings should largely be the same with a Trump-appointed judge. But if the seat of a left-leaning justice opens up, that could be a real game-changer, Fortney said.
Labor and Employment Specifics
"When it comes to labor and employment, we're beginning to get a sense of his specific agenda," Fortney said. And it seems that most of these issues will be viewed with an eye toward job creation. Part of that initiative will be ensuring that businesses aren't overburdened by federal requirements.
"We should expect that much of the next administration's focus will be on getting rid of regulations and policies that are perceived to be what Trump has referred to as 'job killers,'" Silverman said. Those put in place by the Obama administration are more likely than others to end up on the chopping block, she added.
New regulations also will be assessed based on their impact on job creation, Fortney said. And for every regulation his administration issues, Trump has promised to rescind at least two.
Trump's pick for Secretary of Labor also offers some insight. Puzder, CEO of CKE Restaurants, is an employer. "He understands what it is to run a business," Fortney said. And he has expressed disagreement with several Obama administration positions, such as joint employment and overtime. And while he's a strong proponent of immigration, he has promised to enforce Trump's policies. Fortney said he believes Puzder will be confirmed and within the president-elect's first 100 days in office.
Puzder's reach also may go beyond the U.S. Department of Labor (DOL). He'll have the opportunity to guide the administration's direction for the U.S. Equal Employment Opportunity Commission (EEOC) and National Labor Relations Board (NLRB), Fortney said. Those agencies aren't under DOL's purview, but Puzder will be the official who advises Trump and the White House on all workforce issues, he explained.
Wage and Hour
Employers can expect Trump's DOL, especially the Wage and Hour Division (WHD), to be up and running very quickly, the speakers said. His team is considering Tammy McCutchen, former WHD administrator, for solicitor of Labor and Alex Passantino, former acting WHD administrator, for WHD administrator, they said.
Both know how staffing, budgets, and everything else work at the DOL. "This is really important because what this means is that the Labor Department team is shaping up to be a team that can very quickly start to effect changes," Fortney said. "I think we will see these federal agencies hit the ground running and certainly by the spring holidays—Easter or certainly Memorial Day at the latest—I think these agencies are likely to be fully staffed and fully operational."
As far as employer requirements go, business can expect some reprieve. New overtime rules, which were halted pending a court's review, are effectively dead, Fortney said. But, despite Trump's distaste for regulation, there likely will be a replacement rule. Even the strongest critics of the Obama rule recognized that the current salary threshold for overtime exemption is too low, Fortney said.
The "persuader rule," which would have created new requirements for employers looking to keep unions out of their workplaces, also is dead thanks to a court's permanent injunction, Fortney said. And Trump's administration is likely to take formal steps to ensure that it remains so, he added.
There's also the possibility for some amendments to the Fair Labor Standards Act (FLSA), Fortney noted. There's talk about a third classification: the "dependent contractor" (in addition to employees and independent contractors).
Paid leave
During his campaign, Trump proposed 6 weeks of paid leave for new mothers, funded by cracking down on unemployment insurance (UI) fraud.
Fortney said this could be an "opening bid" that will eventually evolve into more inclusive family leave. Silverman noted that the funding proposal is likely just an opening idea, too; "I don't think it would quite pay for it," she said. "We're going to see much more on this."
Juanita Beecher also noted that lawmakers may consider adding a provision to preempt state and local paid leave laws. At least 7 states and 29 cities have sick leave requirements, Beecher said, and at least 4 states have family leave. Add in paid sick leave requirements for federal contractors scheduled to take effect January 1, 2017, and employers have a serious compliance issue.
Adding national maternity leave to the mix won't alleviate that problem, Beecher said. Because of this, employers may very well lead the push to have a new federal law preempt those laws, she said. "I think there's a movement afoot."
EEO Law
The EEOC may soon shift back to Republican control (right now, three of the five commissioners are Democrats) but that doesn't mean fewer enforcement actions, the speakers warned attendees.
No one has indicated that the EEOC will pull back on enforcement, Fortney said. The Trump administration may not agree with how the laws were enforced before, but it still will enforce them vigorously.
Beecher agreed, saying that she expects the commission will focus more on system discrimination and less on technical violations.
One EEOC item that may be undone, however, is the new EEO-1 compensation reporting requirements. Silverman said she believes the requirement eventually will be removed, but  it could take some time. And it won't go away completely; the methodology may change but equal pay will still be a focus, Fortney said, suggesting that the administration could make do with information on employees' annual base pay, instead of the soon-to-be-required data about hours worked and the number of each employee in specific "pay bands."
EEOC's wellness rule, which some have argued conflicts with the Health Insurance Portability and Accountability Act (HIPAA) and the Affordable Care Act (ACA), also could be thrown out. But again, this is unlikely to happen right away, Silverman said.
And while a Trump administration may mean less regulatory compliance, employers may need to consider additional training in light of the volatile election year. "I think we're going to see an increase in complaints of discrimination and I think perhaps employers ought to think about whether they need to have some civility training in their workplaces," Beecher said. "We had a big divide in this election and I think that that's something that employers need to think about[:] how are they going to pull people together because they have to work together even if they disagree on political issues."
NLRB
The National Labor Relations Board's (NLRB) priorities may shift, but that won't happen right away, Fortney said. Trump will soon fill two vacancies (out of five seats) but the real game-changer will be when the current general counsel's term expires next November.
The Board only can rule on cases brought by the general counsel, Fortney explained. So, it could be at least a year until the Board can reverse course on some recent controversial positions. "I think the Labor Board will return to rationality," he said, but "it will take time. That will not happen in the first hundred days."
Federal Contractors
Employers that do business with the federal government, however, may have some of their requirements rolled back right away.
Executive Order (EO) 13673, which called for the "blacklisting rule," is probably high on Trump's list, the speakers said. Most of the regulation's requirements were temporarily enjoined, leaving only the paycheck transparency requirements to take effect January 1, 2017.
But even if Trump were to rescind that order on his first day in office, that still leaves 3 weeks during which employers must comply with the paycheck provision. This EO probably is at the top of Trump's list, Fortney said, "but there is this period where it's on the books and you can't ignore it."
EO 13706, which requires that federal contractors provide employees with 7 paid sick days each year, also may be repealed, Beecher said. But as noted above, this would be done with the knowledge that Congress is expected to pass a more inclusive law.
It remains to be seen whether EO 13672, which prohibits contractors from discriminating on the basis of sexual orientation or gender identity, will survive. Trump could repeal it or he could amend it to add a religious exemption. Alternatively, Congress could add a provision to Title VII of the Civil Rights Act of 1964 and make it law, she said.
Immigration
Immigration was a big issue during Trump's campaign, and the speakers said they expect that to continue. For employment, visas are the most relevant issue.
Some have predicted a complete overhaul of the H-1B, highly-skilled visa program. "I think with H-1B we are going to see changes," Silverman said, "but I don't know if we're going to see the wholesale changes some folks were expecting." From an enforcement perspective, Trump could direct the DOL to pay special attention to abuses of visa programs that undercut American workers, Silverman said. And Puzder has said that he will follow through on this priority, she added.
The fate of the H-2B visa program for guest workers is less clear, the speakers said. These visas are important to the restaurant industry, for example, and Puzder has made clear that the program is important to him.
ACA
The repeal and replacement of the ACA is almost certain under Trump, the speakers said. "That will occur; that's a given," Fortney said.
The question is how it will be repealed and what happens next. "That's where it starts to get fuzzy quickly when you talk to the Trump transition team," Fortney said. The only thing that's clear is their belief that it should receive very early attention, he added.
"He's not going to go back to pre-Obamacare; that we know," Fortney said, but "we don't know what the changes are."
OSHA
Fortney said employers can expect the Occupational Safety and Health Administration (OSHA) to revert back to its more traditional role.
The agency last year, for example, issued a guidance directing employers to allow workers to use the restrooms that correspond to their gender identity. It's unlikely that OSHA will continue to pursue that issue, Fortney said; "I think it's safe to assume that OSHA will let that be sorted out elsewhere."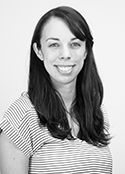 Kate McGovern Tornone is an editor at BLR. She has almost 10 years' experience covering a variety of employment law topics and currently writes for HR Daily Advisor and HR.BLR.com. Before coming to BLR, she served as editor of Thompson Information Services' ADA and FLSA publications, co-authored the Guide to the ADA Amendments Act, and published several special reports. She graduated from The Catholic University of America in Washington, D.C., with a B.A. in media studies.