by Hailey Canon, regional vice president, finance and accounting, Addison Group
Now that 2017 has arrived, hiring managers and recruiters should be gearing up for the new hiring season. To get ahead of the pack this year, it is essential to stay on top of emerging trends in the industry. Both recruiters and candidates will benefit from understanding how the landscape is shifting in the coming year. And boy is it shifting!

The rapidly changing economic and political environment has created uncertainty across several industries – some more than others. For example, markets affected by the oil and gas downturn have experienced a lack of hiring. However, the recent Organization of the Petroleum Exporting Countries (OPEC) agreement calling for a cut to oil prices for the first time in 8 years, means those markets may see an increase in hiring in 2017.
Yet, while there are some forces we can't control, we've outlined a few things we can expect for the hiring industry below.
More Interactive Interviews
Panels, one-on-one sessions, phone screens, and other traditional interview formats are still, and will continue to be, prevalent. However, more interactive interview styles are rising in popularity that may provide better insight as to if the fit is right.
One example of this is video interviewing, an interview format that began on the West Coast, and is now expanding to other markets. With this format, companies provide a series of questions that the candidate must answer within a certain timeframe, and then the video is submitted to the company.
Not only does video interviewing allow hiring managers to vet more candidates while getting a "feel" for their personality, but it also reduces hiring costs and enables more feedback earlier in the hiring process. These interviews will be more common in the early, screening phases of an interview in 2017.
Separately, in the IT industry, many companies are now requiring a whiteboard session during the in-person interview. A whiteboard session requires the candidate to illustrate how he or she would develop certain applications, allowing them to demonstrate problem-solving skills and an ability to think of their feet. Whiteboarding also makes the interview process more interactive and engaging, which gives the client a chance to learn more about the candidate, and whether or not the candidate is a good cultural and personality fit for the company.
New Skill Sets
Not only are the interview formats adapting, but the skills that recruiters and hiring managers seek are also shifting. Hiring managers and recruiters need to know the new qualifications companies will seek in 2017, to set their candidates up for success.
This year, there will be a rise in companies seeking a more niche candidate experience. A medical assistant that has casting experience or a billing professional that has worked with Medicare is more difficult to find, making them more desirable. People with specialized experience, especially when combined with more experience as opposed to junior candidates, will find greater success in the job hunt.
It's also worth noting that in general, technology fluency is also critical for success in today's job market. There is a high demand for individuals invested in learning or who already have applied technology to their area of specialty. This skillset is especially valuable to departments looking to increase visibility and improve integration.
For example, sales assistants with pivot tables experience can better extract significance from large data sets; executive assistants with experience managing large virtual meetings can put their managers at ease when planning important conference calls; and customer service representatives with strong customer relationship management (CRM) skills and chat support knowledge can better provide their employers with customer data.
Applying These Trends
So how can hiring managers and recruiters make sure they are ready for 2017? Know what businesses are looking for and ensure you're communicating that back to candidates. Make sure proficiency with various technology and tools is highlighted via quantifiable and concrete examples across all résumé sections.
Highlight the value of being a right fit from both an experience and personality perspective, coaching candidates to let that shine through their interviews (whatever the format) and guiding businesses on how to best evaluate that fit. And most importantly, stay on top of industry trends in the coming year. It ensures we continue to be an invaluable front line to both our organizations and candidates alike.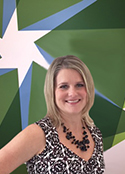 As a Regional Vice President for Addison Group's Finance & Accounting division, Hailey Canon is responsible for the management and mentorship of teams that place professionals with companies in search of their specialized skills in the following Addison Group markets: Austin, Dallas, Denver, Houston, Oklahoma City, and Tulsa. Hailey has over twenty years of experience working in the staffing industry. Prior to joining Addison Group, Hailey spent eight years in the Finance & Accounting contract division of AccountPros. She is a graduate of University of Mary Hardin-Baylor.