President Trump has chosen Victoria A. Lipnic to serve as acting chair of the U.S. Equal Employment Opportunity Commission (EEOC), the agency announced on January 25. She will replace Jenny Yang as chair, but Democrats still will retain a majority on the commission for some time.

Lipnic's appointment was "a no-brainer," says Jonathan Mook, a founding partner at DiMuro Ginsberg, PC, and an editor of the Virginia Employment Law Letter. "It makes so much sense," he said, adding that both employers and employees should fare well under her leadership. "She has a very good track record of working well with the Democratic appointees to achieve the goals of equal employment opportunity."
Initiatives in Question
Lipnic is a two-time Obama appointee but has been a conservative voice at the EEOC since 2010.
For example, she cautioned the commission against issuing a guidance requiring accommodations for pregnant employees at the same time that the U.S. Supreme Court was considering the question. The Court took issue with the agency's timing and some of the document's content, which resulted in the EEOC having to revise its guidance. In hindsight, Lipnic was probably right to urge the commission to wait, Mook said.
She also doesn't seem to share the majority's view on sexual orientation discrimination. She voted against an opinion in which the EEOC opined that Title VII of the Civil Rights Act prohibits discrimination against workers on the basis of their sexual orientation. A federal circuit court of appeal recently held that the law does not provide such coverage, but it has since agreed to revisit its ruling. She voted in favor, however, of an opinion holding that discrimination based on gender identity is unlawful sex discrimination.
Lipnic also voted against a recent revision to the EEO-1 report that, as it stands now, will require employers to provide compensation data for their employees starting next year. (See New Compensation Reporting Requirements Begin March 2018.)
It remains unclear, however, whether these or other EEOC positions and requirements will be undone under Lipnic. At the very least, it won't happen any time soon. "I don't necessarily see a quick turnaround with what the commission has been pursuing in the past," Mook said. "She doesn't have the votes."
But if the commission is eventually made up of a majority of Republicans, employers may see some reversal with things like the EEO-1 report. That may not happen in time for the first round of reporting in March 2018, however. While Yang's term is up this summer, Chai R. Feldblum's term lasts until July 2018 and Charlotte Burrows' term expires in July 2019. "[Lipnic's] appointment isn't going to stop things in their tracks," Mook said. "There would have to be other actions to wind things down on that."
However, her presence as acting chair may mean the EEOC won't take some of the aggressive stances it has adopted in recent years, according to Mook. But "certainly, I think, Vicki Lipnic will be a very good chair in terms of keeping the commission together but still moving forward," he said.
Lipnic previously worked as Assistant Secretary of Labor for Employment Standards, where she oversaw the U.S. Department of Labor's Wage and Hour Division, the Office of Federal Contract Compliance Programs, the Office of Labor Management Standards, and the Office of Workers Compensation Programs.
Her name initially was floated for Secretary of Labor and that suggestion was generally well-received among various stakeholder groups. Los Angeles' LGBT newspaper, for example, took issue with Lipnic's interpretation of Title VII, but also noted that she has shown "progressive thinking" with respect to her opinion on transgender nondiscrimination.
"I think she has the respect of both Republicans and Democrats," Mook said. "She understands the needs and concerns of all the various stakeholders in what can be a very contentious topic."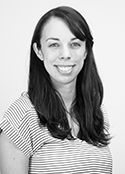 Kate McGovern Tornone is an editor at BLR. She has almost 10 years' experience covering a variety of employment law topics and currently writes for HR Daily Advisor and HR.BLR.com. Before coming to BLR, she served as editor of Thompson Information Services' ADA and FLSA publications, co-authored the Guide to the ADA Amendments Act, and published several special reports. She graduated from The Catholic University of America in Washington, D.C., with a B.A. in media studies.