The U.S. Department of Labor (DOL) may be in a holding pattern for now, but employers are probably in for some wage and hour changes in the coming months, Tammy D. McCutchen told attendees at the Society for Human Resource Management (SHRM) employment law and legislative conference.
Nothing will happen right away, McCutchen said March 14 in Washington, D.C.; in fact, "nothing at all is happening at [the] DOL" right now. McCutchen, principal at Littler Mendelson and a member of President Trump's transition team, said she has recommended some policy changes but the DOL isn't biting; officials don't want to do anything that could jeopardize the Secretary of Labor's confirmation.
The administration also is holding off on filling other high-ranking positions at the department until a leader is in place, McCutchen said. She didn't say whether she was in the running for administrator of the Wage and Hour Division (WHD), as previously predicted.
But it shouldn't be too much longer before the DOL is up and running. Secretary of Labor nominee Alexander Acosta's confirmation hearing was delayed once but is now scheduled for March 22, and McCutchen said she expects he will "sail through confirmation." How he will run the department, however, remains to be seen. "He hasn't really worked in this space," she said.
But McCutchen definitely expects Acosta to shift the DOL's focus to individual complaints and away from the targeted initiatives of the Obama administration. Employers also should expect the WHD to start looking at I-9s during investigations, in keeping with Trump's focus on immigration enforcement, she said.
Overtime Rule
The DOL's overtime rule is held up by legal challenges right now and an appeals court recently granted Trump's DOL until May 1 to take a position.
The rule, which was scheduled to take effect December 1, 2016, would have required employers to pay overtime to employees earning less than $913 per week (which amounts to $47,476 annually). The change would have more than doubled the existing threshold.
States and business groups challenged the rule in court and a federal district court judge granted a preliminary injunction, temporarily halting the rules just days before their effective date. Obama's DOL began an appeal of that order, but the Trump administration hasn't yet decided how to proceed, McCutchen said. So it requested—and received—a delay to May 1 to allow the new labor secretary to weigh in.
The DOL has several options, one of which is to drop its appeal and hope the rule is permanently enjoined by the lower court. But there's one wrinkle with that plan: a group of labor organizations, the Texas AFL-CIO, has asked to take over defending the rule if the DOL bows out.
Instead, McCutchen said she would like to see the DOL issue a final rule nullifying the old final rule. And then, it should begin a new rulemaking with a new notice-and-comment period and consider a lower threshold (around $35,000-$38,000) that doesn't have automatic increases.
McCutchen also criticized the provision allowing employers to count certain bonuses toward the threshold, calling it a gift to plaintiffs' attorneys. There are many ways for employers to implement that provision incorrectly, she explained, in which case the employee in question becomes nonexempt.
But don't expect to see a new Notice of Proposed Rulemaking during the new labor secretary's first weeks; "I think it's going to be months," McCutchen said.
One audience member asked McCutchen whether employers would be safe to change affected employees back to exempt status in the meantime. "I would wait a little bit," she answered. Stakeholders will at least have a little more information 1 to 2 months after Acosta's presumed confirmation, she said, adding that she and SHRM will press him to develop a plan quickly.
Other FLSA Changes
McCutchen also said she's hopeful that Congress will soon make some changes to the Fair Labor Standards Act (FLSA) itself.
First, she'd like to see the computer exemption modernized. The commissioned employee exemption also needs to be expanded to apply to more industries than just retail and service establishments, she said. The home care exemption also should be revised, she added.
McCutchen also would like a provision that requires an employee to first bring a wage and hour complaint to his or her employer and give it an opportunity to remedy any violations, without being liable for a third year of back pay, double damages, or attorney's fees. And employers should be permitted to give nonexempt employees some incentive pay without owing overtime on those bonuses, she suggested; such incentives could be capped at 10% of the employee's pay.
Finally, McCutchen added, the WHD should bring back a voluntary compliance program that it previously offered. The program could allow employers to self-report errors and correct them. "The IRS has a voluntary compliance program," she said; "why can't [the] WHD bring that back?"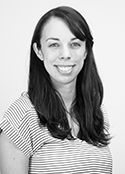 Kate McGovern Tornone is an editor at BLR. She has almost 10 years' experience covering a variety of employment law topics and currently writes for HR Daily Advisor and HR.BLR.com. Before coming to BLR, she served as editor of Thompson Information Services' ADA and FLSA publications, co-authored the Guide to the ADA Amendments Act, and published several special reports. She graduated from The Catholic University of America in Washington, D.C., with a B.A. in media studies.