by Josh Wright, Chief Economist, iCIMS
Through all the tumult caused by the Great Recession, healthcare companies remained a steady source of job growth, but recent demographic and policy shifts are driving the need for healthcare hiring to new heights. The U.S. Bureau of Labor Statistics (BLS) has forecast that employment in healthcare is expected to grow faster than most other occupations between 2014 and 2024.  The question is not just where is this growth coming from, but also how will healthcare employers respond?
The expansion in health-related industries reflects the aging of the American workforce. Baby Boomers began turning 65 in 2011, and they're retiring at an estimated rate of 10,000 per day. Naturally, along with aging and retirement comes a ballooning set of medical needs. Even if new healthcare legislation eventually ends up reducing or shifting demand for some services, these long-term demographic trends will remain intact.
Of the six major occupation categories that the BLS expects to post double-digit growth, four are health-related. The BLS forecasts that employment in health-related occupations will grow at a rate of 10.5% to 23% in the 10-year period between 2014 and 2024, compared to only 6.5% for all occupations.
Shifting Needs
An influx of older patients poses new challenges to medical professionals, as these patients generally require a higher level of personal assistance.  With complex interactions among chronic conditions and slimmed down post-retirement incomesand sometimes without familial caretakers—aging patients often need help coordinating care across specialists. On top of all that, they are not always able to leave their home to get the care that they need.
Baby Boomers aren't the only population putting pressure on the healthcare industry. Millennials, who have now surpassed Baby Boomers as the nation's largest living generation, are likely to begin consuming more healthcare as they mature. As digital natives, this group is accustomed to the advanced accessibility that technology enables and is more likely to embrace new ways of accessing medical care.
Impacts on Industry
Under the influence of these forces, there will likely be a shift in the types of institutions that are in the greatest need of qualified talent. Most obviously, as Baby Boomers age, they'll drive up demand for residential nursing facilities and home healthcare. Also, as financial pressures push the focus of care from inpatient to outpatient settings, physician offices and ambulatory surgical centers are expected to expand. Hiring at hospitals—healthcare's largest sector—may slow relative to these other employers.
The forces outlined above will also drive shifts in demand for certain roles: more non-physician clinicians to coordinate specialist care, more nurses, and more physical and occupational therapists. Semiskilled health care workers, such as home health aides, will be needed to assist the elderly with daily tasks and basic medical services. Skills in clinical and laboratory work will need to be complemented by skills in working with computers and artificial intelligence technologies.
To some extent, the changes in roles will also be driven by the shifts in the employers: iCIMS data indicate that the composition of very broad occupation categories is similar in hospitals and ambulatory care clinics, but notably different in nursing and residential facilities.
One challenge for the industry is that there are already serious bottlenecks in training for certain healthcare occupations, such as nursing. What's more, many schools and hospitals face the prospect of a large proportion of their senior faculty and mentors retiring in coming years. These factors are leading toward a concerning talent shortage. When hospitals have insufficient staff, nurses become overworked, stressed out and more likely to be dissatisfied with their jobs. As a result, staff turnover can rise and patient care can suffer.
Case Study: Bayada Home Health Care
One provider already addressing the effects of the dramatically increased need for nursing and residential health services is Bayada Home Health Care. As an international home health care company that employs over 18,000 nursing support staff in 250 offices throughout the United States and India, Bayada has keenly felt the industry-wide nursing shortage. The organization has responded by revamping their talent acquisition strategy, relaunching their employer brand with socially conscious messages that resonate with Millennials.
According to research by Deloitte Global, 87% of job seekers in this age group say the success of any business should be measured by more than financial performance, and more than half have ruled out working for a particular organization because it went against their personal values.  Bayada's career site now positions a job at Bayada as a both "a career and a calling," highlighting the direct impact their nurses have on the lives of their patients.
A Clinical Approach to Recruiting
Healthcare is an industry that is full of traditions—and for good reason—but with the challenges it faces, more and more employers will have to adapt. Bayada's example shows how the traditions themselves can be drawn on in the process of adaptation. Particularly in this industry, narrative is as important as recruitment marketing and data analytics, and therein lies a parallel to medicine itself. Research continues to deepen our understanding of how the mastery of both narrative (bedside manner) and data (evidence-based medicine) is important for clinical outcomes. Arguably, the same applies to healthcare hiring, and the challenging environment will no doubt force recruiters to realize that sooner than later.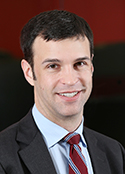 As Chief Economist at iCIMS, Josh Wright is responsible for analyzing proprietary data in order to produce fresh insights on emerging trends in the U.S. labor market. He contributes to the publishing of quarterly trends reports, as well as semi-annual reports and blog posts on ad hoc labor topics. In addition, Wright supports the development of software that allows clients to analyze their own performance relative to industry benchmarks by collaborating with data scientists, software developers, and marketing executives.