An employee was not entitled to a 12-month leave extension as an Americans with Disabilities Act (ADA) accommodation, a federal appeals court has ruled.
In Delgado Echevarría v. AstraZeneca (No. 15-2232), the 1st U.S. Circuit Court of Appeals found that the employer did not violate the ADA when it denied the employee's request because: (1) she never explained how the leave would allow her to return to work; and (2) the request was not reasonable on its face.
Facts of the Case
"Sarah," an AstraZeneca employee, had both depression and anxiety. After being diagnosed with a brain tumor, her depression and anxiety worsened and her doctor recommended that she take a leave of absence from work.
AztraZeneca approved Sarah's leave under its short-term disability policy. After 5 months, she requested an additional year of leave. On a form that requested an end date, her doctor wrote "12 months." The employer determined that her medical documentation did not support continuation of her disability benefits and terminated her employment.
Sarah filed suit, alleging that the employer discriminated against her on the basis of her disability by failing to provide a reasonable accommodation. A federal district court dismissed her claims and she appealed.
Appeals Court Weighs In
To bring a successful ADA claim, an employee must show, among other things, that she is qualified to perform the essential functions of her job with or without a reasonable accommodation.
AstraZeneca argued that Sarah never showed that there was an accommodation that met that standard. To do so, the court said, an employee must demonstrate two things: (1) that the proposed accommodation would be effective, allowing her to perform the essential functions of her job; and (2) that the proposed accommodation is "facially reasonable"—on its face, feasible for the employer under the circumstances. Only after those provisions are met does the burden shift back to the employer to prove that the request would have created an undue hardship, the court explained.
Effectiveness. To meet the first requirement, Sarah argued that 12 additional months of leave would have been effective because it would allow her to return to work.
The court, however, said she never provided documentation to that effect. The closest she ever came was the doctor's note stating "12 months." The court said it was hesitant to find that the doctor's statement made it clear that the leave would enable Sarah to return to work after a year. But, even if it did, she never provided documentation as to how it would do so.
Furthermore, even assuming for the sake of argument that she met this standard, she was unable to show that she met the second, "facially reasonable" half of the standard, the court said.
Reasonableness. Sarah clearly failed to show that her request for 12 additional months of leave was facially reasonable, the court explained. She never argued, for example, that a temp could easily perform her work. And the length of the leave alone requires some sort of explanation, the court said; "Courts confronted with similar requests—even ones for half the amount of time that Sarah requested—have concluded that such requests are not facially reasonable."
Instead, Sarah merely pointed to the fact that her employer offers long-term disability benefits. But AstraZeneca employees are entitled to benefits only if they meet certain documentation requirements. The employer determined that Sarah's request was not adequately supported and Sarah did not challenge that determination through the employer's appeals procedure, the court noted.
Therefore, Sarah did not show that, in her particular circumstance, her request was facially reasonable, the 1st Circuit concluded, upholding the lower court's summary judgment for the employer.
Employer Takeaway
While the 1st Circuit's ruling may appear to give employers another guidepost in determining what qualifies as a "reasonable" amount of leave, the court cautioned that there is no bright-line test. The ADA requires that employers evaluate each request individually.
Sarah argued that an earlier opinion from the same court, García-Ayala v. Lederle Parenterals, Inc., 212 F.3d 638, 647 (1st Cir. 2000), supported her argument. In that case, the 1st Circuit found that a 2-month leave extension, after an employee already had been out of work for 15 months, was reasonable. The Delgado court, however, pointed out that the employee in García-Ayala had shown that her employer was covering her work without much trouble and could do so for 2 more months.
The 1st Circuit made clear in both cases that the rulings hinged on the particular facts. "[A]s was true in García-Ayala, our conclusion today is a narrow one," it said in Delgado. "Although we have previously suggested that 'there may be requested leaves so lengthy or open-ended as to be an unreasonable accommodation in any situation,' … we need not—and therefore do not—decide that a request for a similarly lengthy period of leave will be an unreasonable accommodation in every case."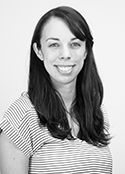 Kate McGovern Tornone is an editor at BLR. She has almost 10 years' experience covering a variety of employment law topics and currently writes for HR Daily Advisor and HR.BLR.com. Before coming to BLR, she served as editor of Thompson Information Services' ADA and FLSA publications, co-authored the Guide to the ADA Amendments Act, and published several special reports. She graduated from The Catholic University of America in Washington, D.C., with a B.A. in media studies.