A Massage Envy franchise violated federal law when it fired an employee for traveling to Ghana, according to the U.S. Equal Employment Opportunity Commission (EEOC). The company acted on fears that its massage therapist might contract Ebola and, in doing so, violated the Americans with Disabilities Act (ADA), the commission has alleged in a lawsuit.
But it may be a big task for the EEOC to connect those dots, according to one expert. The commission has alleged that the employee was protected by the law's prohibition on discriminating against employees "regarded as" disabled. That provision protects workers who are perceived as having an impairment, even if they do not actually have one.
But Massage Envy knew its massage therapist didn't have an impairment; it just believed her actions might cause one. So it's not immediately clear that the ADA applies, according to Jo Ellen Whitney, a senior shareholder at Davis Brown and an editor of the Iowa Employment Law Letter.
Facts of the Case
The Tampa franchisee, STME LLC, fired "Veronica" when she refused to cancel her 2014 vacation to the African country to visit her sister. Company officials feared that she would return with Ebola, possibly causing an outbreak in the U.S., according to the EEOC.
This amounted to a violation of the ADA, the commission has alleged. The law protects individuals with disabilities, individuals with a record of a disability, and—as alleged in this case—individuals regarded as having a disability. (Separately, the law also provides nondiscrimination protection for individuals associated with an individual with a disability.)
According to the EEOC, Veronica is protected by the law's "regarded as" prong. "Making employment decisions based on perceptions of disability clearly violates federal civil rights law," said Evangeline Hawthorne, an EEOC field director, in a press release announcing the lawsuit.
"The employer conduct which the EEOC found in this case flouts the fundamental purpose of that very important law," added Robert Weisberg, an EEOC regional attorney.
The suit, EEOC v. STME LLC dba Massage Envy South Tampa, No. 8:17-CV-977 (M.D. Fla.), seeks compensatory damages, punitive damages, and injunctive relief.
Future Disabilities
The "regarded as" disabled prong of the definition of disability was drastically expanded when the ADA was amended in 2008. Congress made clear that "regarded as" coverage should be easy for employees to establish. It requires only that an employee show that he or she was subjected to an adverse action because of an actual or perceived physical or mental impairment. The EEOC's regulations have the same definition.
But what about when an employer knows that an employee doesn't have an impairment—such as Ebola—but believes she could contract it?
"In this instance it would appear that the EEOC is attempting to stretch the [ADA] into areas it never intended to cover—the possibility that you could become ill," Whitney told BLR®. Despite the law's drastic expansion in recent years, it still does not appear to encompass the mere potential to become disabled in the future, she said. "From a practical standpoint we could all become ill at any point in time, or get injured in some way that would be disabling."
And while the Genetic Information Nondiscrimination Act protects employees from discrimination based on a genetic predisposition (or perceived predisposition) that renders an illness more likely, that doesn't appear to be relevant here, Whitney said. "Risk of contracting a viral illness isn't the same thing as a genetic predisposition."
At least one appeals court had held that the ADA does not protect future disabilities. In Morriss III v. BNSF Railway Co., 817 F.3d 1104 (8th Cir. 2016), cert. denied, 137 S. Ct. 256 (2016), a job applicant alleged that an employer violated the ADA when it failed to hire him because it believed his obesity would lead to future impairments. A district court dismissed his claim, finding that the ADA doesn't cover potential impairments.
On appeal, the 8th Circuit agreed. Although the court was addressing a physical characteristic rather than the risk of disease, it made clear that the ADA does not prohibit an employer from deciding that, although no impairment currently exists, there is an unacceptable risk of a future physical impairment.
At press time, the EEOC had not responded to requests for clarification.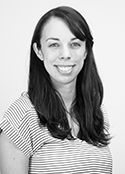 Kate McGovern Tornone is an editor at BLR. She has almost 10 years' experience covering a variety of employment law topics and currently writes for HR Daily Advisor and HR.BLR.com. Before coming to BLR, she served as editor of Thompson Information Services' ADA and FLSA publications, co-authored the Guide to the ADA Amendments Act, and published several special reports. She graduated from The Catholic University of America in Washington, D.C., with a B.A. in media studies.