The administration of intermittent Family and Medical Leave Act (FMLA) leave remains a top concern for employers, according to a recent survey. Sixty-five percent of employers say "intermittent FMLA leave taken in an unpredictable manner" is more difficult to administer than other accommodation requests, according to The Littler Annual Employer Survey, 2017.
Littler also found that many employers are struggling to implement a patchwork of state and local laws, and it remains to be seen whether relief is coming anytime soon.
The survey asked more than 1,200 HR professionals, attorneys, and executives about their employment law concerns.
FMLA Tops Disability, Religious Accommodations
Littler's survey revealed that employers are having more difficulty coping with employees' requests for intermittent FMLA leave than other federally mandated accommodations.
One question asked: Which of the following accommodation requests from employees have you found the most difficult to accommodate? Respondents were instructed to check all that apply from a list, and their responses broke down as follows:
Intermittent FMLA leave taken in an unpredictable manner (65%)
Extended leaves of absence beyond FMLA requirements (55%)
Remote or work-from-home arrangements (36%)
Extended leaves of absence under the FMLA (24%)
Religious practices or beliefs (6%)
Extended jury duty (beyond a week) (4%)
Despite the fact that the FMLA has been around for almost 25 years, it remains a top concern for HR. "Nothing is more disruptive to the operation of a business than unpredictability," said Barry Hartstein, cochair of Littler's EEO and diversity practice.
"When employees taking intermittent FMLA leave are repeatedly and unexpectedly out of the office, employers have to scramble to cover their responsibilities and manage potential resentment from those who are inevitably asked to do more," Hartstein said, according to Litter's report. "And while the disruption to the business and potential for FMLA abuse is high, if not done properly, terminating employees for these reasons creates a high risk of attracting disability and FMLA lawsuits."
State and Local Patchwork
Most employers also see a big challenge, Littler found, in the emerging patchwork of state and local laws, many of which deal with leave.
The firm asked respondents to what extent they agreed with the following statement: The host of new or amended labor and employment requirements at the state and local levels has created challenges for our organization in complying with a patchwork of rules of and regulations. Seventy-nine percent said they agreed (41% did so "strongly").
And when asked what actions they have taken in response to these laws, 85% said they had updated their policies, handbooks, and HR procedures. About half had provided additional training to supervisors and employees and conducted internal audits. Ten percent said they had reduced employees' hours and 4% had considered moving their business' location.
Littler said this finding isn't surprising. "As states and municipalities continue to propose and enact a dizzying array of rules and regulations, it is no wonder employers are struggling with the increasingly fragmented landscape of employment laws," said Michael Lotito, cochair of the firm's Workplace Policy Institute. At the end of March, more than 400 labor- and employment-related measures were under consideration across state legislatures, according to the report. March alone brought four state Supreme Court rulings on minimum wage laws, it says.
And there's no sign of relief, according to Lotito: "With the Trump administration working to overturn labor and employment rules and to reduce regulations at the federal level, employers can expect a continued increase in new regulations impacting the workplace at the state and local levels."
If there is any hope for more consistency, it may emanate from the recent surge of preemption bills under consideration in various states, the report said. At least half of the states have already passed measures precluding localities from imposing various types of additional requirements on private-sector employers; at least a dozen new preemption measures are currently pending, according to Littler.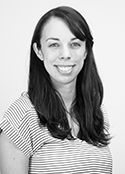 Kate McGovern Tornone is an editor at BLR. She has almost 10 years' experience covering a variety of employment law topics and currently writes for HR Daily Advisor and HR.BLR.com. Before coming to BLR, she served as editor of Thompson Information Services' ADA and FLSA publications, co-authored the Guide to the ADA Amendments Act, and published several special reports. She graduated from The Catholic University of America in Washington, D.C., with a B.A. in media studies.